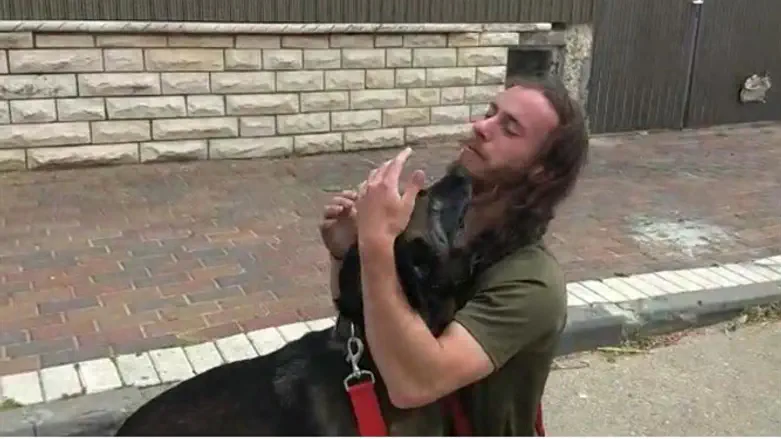 Eden, the stolen dog, greets her handler once again
צילום: IDU public relations
The Israel Dog Unit and the Israel National Police have succeeded in recovering the stolen search dog Eden and two puppies that were stolen from the IDU command center during the search for Shlomo Malka.
Outraged by the attack on the volunteers searching for Malka, hundreds of concerned citizens took part in the effort, using social media to spread the word of the dog's disappearance around the country and to known underworld connections, and provided significant logistical support while Police and IDU worked to find her.
Eden was returned safe and sound this afternoon along with the puppies, after a dedicated intelligence effort by the Israel National Police's Serious Crimes department located them in Netanyah. A police force breached the door of the apartment to recover the dogs, although the suspect escaped through a back exit.
Eden reunited with her handler
IDU representatives commented that: "Eden is a loyal search dog who has never once ignored a cry for help. Her handler, Joseph, sends his personal thanks to everyone; after nearly four days in the field searching for Shlomo Malka, he nevertheless refused to return home without his dog and has stayed on the scene spearheading the search for his four-legged friend. We are happy to see that she has received the same unstinting dedication from the citizens of Hadera."