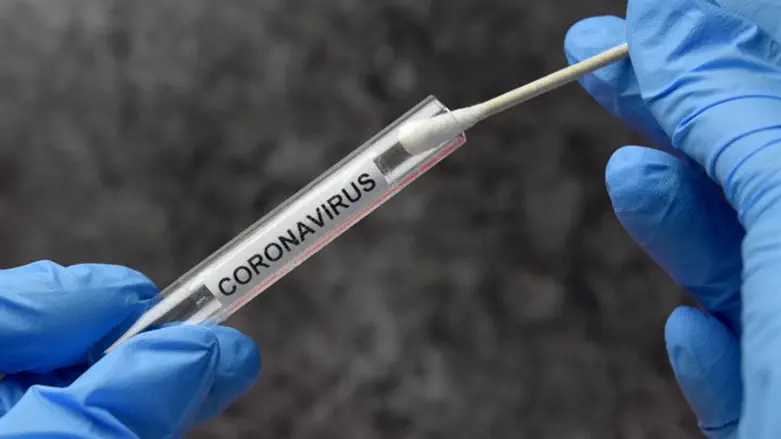 Coronavirus test swab
iStock
13 people have been diagnosed with coronavirus at the prestigious Medical Palace nursing home in Tel Aviv.
The cases include seven residents and six staff members.
The patients were identified following an initiative of the Magen Avot V'Imahot organization and a random sampling taken by Prof. Nimrod Maimon, the executive director of the organization.
Initially it was discovered that a staff member from the nursing ward was infected with the virus and, in accordance with the procedure, the usual processes of questioning, isolating, cleaning and testing for occupants and staff were carried out.
Two of the patients were transferred to the nearby Ichilov Hospital, and one of them passed away after suffering from multiple pre-existing conditions.
Currently, all of the cases all occurred in one ward of the nursing home.
Prof. Nimrod Maimon said, "I hope we were able to locate the cases on time and prevent an outbreak before it moves to other wards. It is important to understand that nursing homes dealing with coronavirus will continue throughout the coming year. Increasing the number of samplings allows for early identification and stopping the outbreak in its early stages."