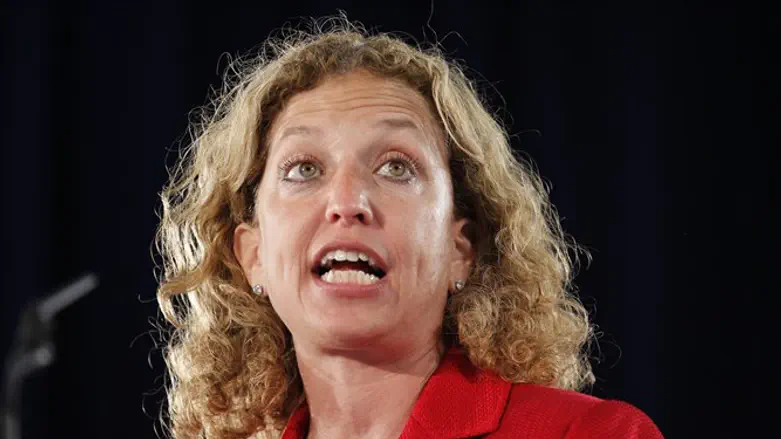 Debbie Wasserman Schultz
Reuters
Police in Sunrise, Florida, said they are investigating a possible suspicious package at the local offices of U.S. Rep. Debbie Wasserman Schultz on the same morning that homemade bombs were intercepted before they could reach the homes of former President Barack Obama and 2016 Democratic presidential nominee Hillary Clinton.
It is not yet known if the package sent to Wasserman Schultz, who is Jewish, on Wednesday is linked to the other bombs. A bomb was sent as well to the Time Warner Center in New York City, which is home to a CNN bureau.
The incidents occurred more than a day after a similar device was found in the mailbox outside of the suburban New York home of Jewish billionaire George Soros.
"There is a strong suspicion" that the two packages intended for Obama and Clinton are connected to the package sent to Soros, an unnamed law enforcement source told CNN. Soros and Clinton live about 10 miles from each other. Obama lives in Washington, D.C.
The packages for Obama and Clinton were intercepted by the Secret Service, according to reports.
CNN withdrew a report that said an explosive device was addressed to the White House and intercepted at an off-site facility. It said the device sent to the Time Warner Center was addressed to former CIA Director John Brennan.
The center, which is located in the heart of Manhattan, was evacuated, forcing CNN staffers to leave the newsroom during a live broadcast. CNN anchors conducted interviews on the street in front of the meeting using cellphones.
The building's evacuation included offices for WarnerMedia and other Turner-owned properties, as well as a shopping mall and a Whole Foods grocery store located in the basement level.
"We condemn the attempted violent attacks recently made against President Obama, President Clinton, Secretary Clinton, and other public figures," White House press secretary Sarah Sanders said in a statement. "These terrorizing acts are despicable, and anyone responsible will be held accountable to the fullest extent of the law. The United States Secret Service and other law enforcement agencies are investigating and will take all appropriate actions to protect anyone threatened by these cowards."
On Monday afternoon, a package containing the bomb was opened by an employee at Soros' home in Katonah, a hamlet in the upscale town of Bedford in northern Westchester County. The employee took the device to a wooded area near the home and then called police. Soros was not at the home when the bomb was discovered; it was detonated in the wooded area. The case was turned over to the FBI.