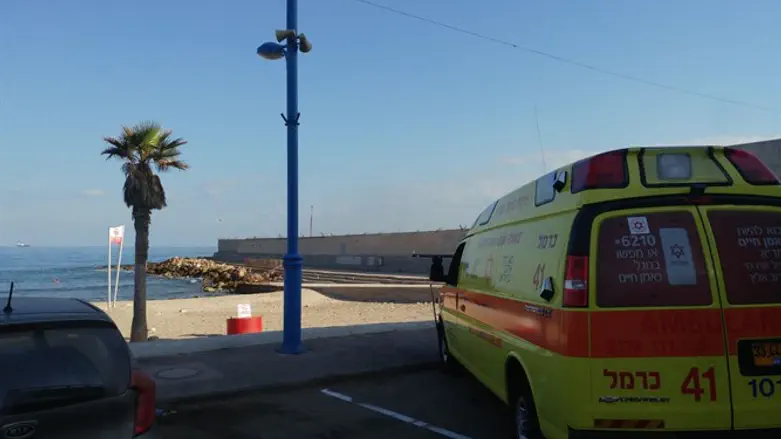 Drowning at the beach
MDA spokesperson
A 30-year-old man drowned on Sunday at the Ashdod beach after rescuing a young woman from drowning. He was evacuated in critical condition to Assuta Hospital where he was pronounced dead.
The 23-year-old woman was treated at the scene by Magen David Adom paramedics, and another man, who was evacuated from the water, was evacuated to Assuta Hospital when he was declared to be in critical condition.
"When I arrived at the undeclared beach, I saw a man about 30 meters from the water line lying unconscious near the water line, and the rescuer from the nearby beach was performing basic CPR operations," said Liron Biton, an MDA paramedic. "I was told that the man had lost consciousness in the water while trying to help the young woman who was drowning."
"Together with a mobile intensive care unit, we performed advanced CPR operations that included drugs, respiration and massages, and he was evacuated in critical condition while continuing medical treatment to the hospital. The young woman he tried to out of the water was fully conscious and in stable condition and did not need to be evacuated to the hospital," Biton said.