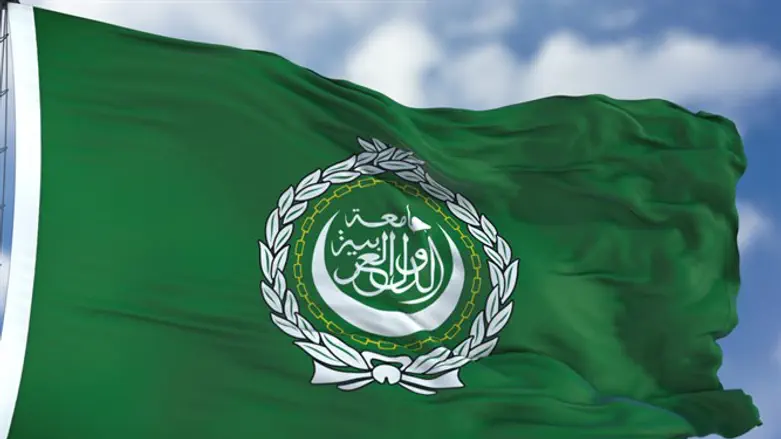 Arab League flag
iStock
The Arab League on Thursday condemned the Knesset after it approved the "Nationality Law" which defines the country as the nation-state of the Jewish people.
The Nationality Law codifies in the nation's Basic Laws Israel's status as the nation-state of the Jewish people into Israel's Basic Laws and establishes Hebrew as its sole official language while giving Arabic special standing.
The law declares that Jerusalem is the capital of Israel and sets the Hebrew calendar as the official calendar of the state.
The Knesset approved the bill in its second and third readings before dawn Thursday morning, by a margin of 62 to 55.
"All the bills Israel is trying to forcibly enforce are null and will not give any legitimacy to the Israeli occupation," the Arab League said in a statement quoted by the Xinhua news agency.
The approval of the controversial bill is another bid to cement the "occupation of Palestinian territories" and wriggle out from recognizing Palestinian rights, the statement added.
The Arab League warned that the bill will ignite discrimination and more attacks against Palestinians, and urged the international community to shoulder its responsibilities towards Palestinians and hold Israel accountable for all crimes and violations against Palestinians.
Earlier on Thursday, a spokesman for Turkish President Recep Tayyip Erdogan blasted Israel over the passage of the Nationality Law, and said his government expressed its solidarity with the Palestinian Authority.
The spokesman, Ibrahim Kalin, claimed the Nationality Law established an "apartheid state" in Israel.
"We reject the decision to proclaim Jerusalem as the capital of Israel," Kalin tweeted, "as well as the decisions to create new settlements aimed at the systematic stripping of Palestinians from their land, and the Israeli government's attempts to establish an apartheid state."
"We condemn in the strongest form the Nationality Law, which was ratified today in the Israeli parliament. This racist step, which represents an attempt to wipe the Palestinian people out of their motherland, not only materially but also legal, cannot be accepted in any way."