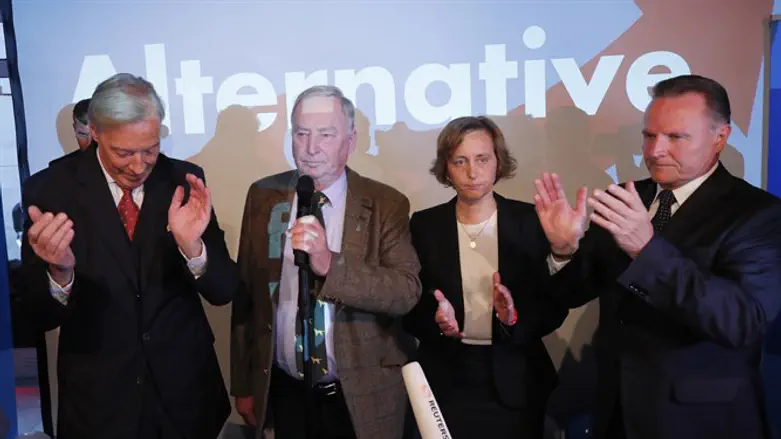 AfD party members
Reuters
Leaders of the nationalist Alternative for Germany (AfD) party have ended a drive for the expulsion of one of its members who suggested the country end its tradition of acknowledging and atoning for its Nazi past, The Associated Press reported Monday.
The party's national leadership decided unanimously not to appeal last month's decision by a party tribunal in the eastern state of Thuringia rejecting calls for Bjoern Hoecke's expulsion.
Hoecke caused a firestorm in February of 2017 when he suggested that Germany should end its decades-long tradition of acknowledging and atoning for its Nazi past.
He also criticized the Holocaust memorial in Berlin, saying, "We Germans, our people, are the only people in the world who have planted a monument of shame in the heart of the capital."
Germany's vice chancellor, Sigmar Gabriel, blasted Hoecke over the remarks, saying, "This is not just some kind of provocation. We must never let this kind of demagoguery be undisputed."
Germany's Central Council of Jews criticized Hoecke as well and accused him of trampling on the six million Jewish Holocaust victims murdered by the Nazis.
Hoecke ultimately apologized for his controversial remarks, saying, "I unfortunately turned a big, important issue into a beer hall talk. I let myself get carried away by the atmosphere, I allowed room for interpretation. That was a mistake. For that, I would like to apologize here."
Expulsion proceedings for Hoecke were championed by AfD's then-party leader Frauke Petry, who left the party acrimoniously last fall.