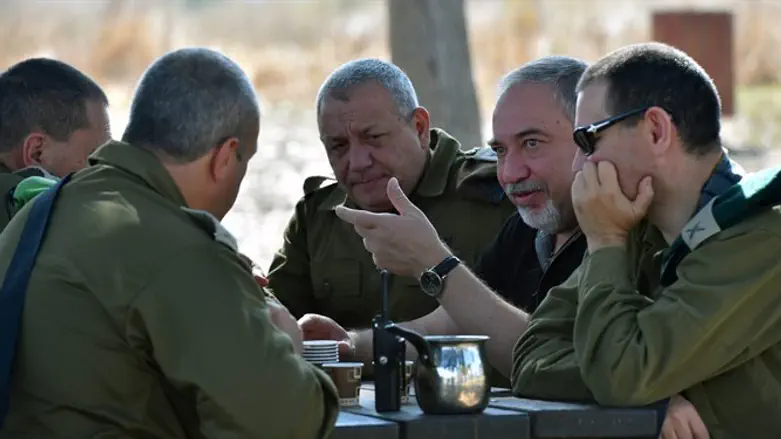 Liberman (2nd from Rt.), Eizenkot (C) at briefing
Ariel Hermoni/Defense Ministry
Defense Minister Avigdor Liberman took part today in a Gaza Division situation briefing, together with Chief of Staff Lt. Gen. Gadi Eizenkot and Southern Command Chief Eyal Zamir.
"Hamas leadership is a bunch of cannibals that also treats their children as weapons; they have rocket weapons, personal weapons, and other types of weapons: Children and people," he said.
"Their goal is to lift the siege on the Gaza Strip, but not to build an economy or talk about coexistence. They need it to smuggle weapons and build a Hezbollah model here," he said.