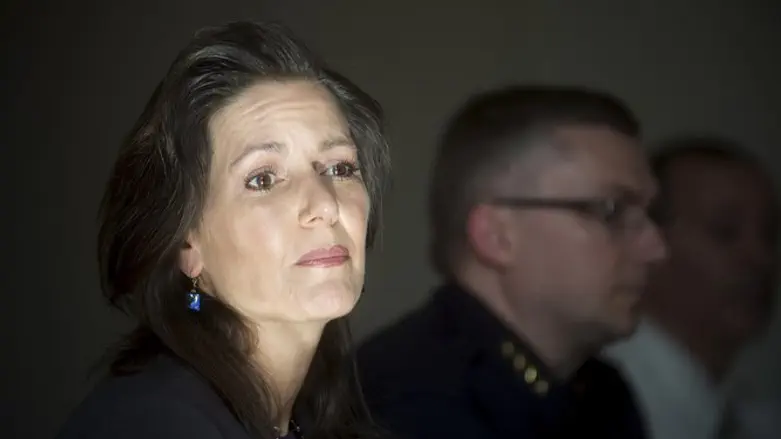 Libby Schaaf
Reuters
The Jewish mayor of Oakland, California defended her decision to warn the community in advance of an Immigration and Customs Enforcement raid in northern California.
Mayor Libby Schaaf on Friday said she felt it was her duty to warn local residents of the impending raid, which ended on Wednesday. Schaaf posted the warning on Twitter last weekend.
The tip-off allowed some 800 illegal immigrants to escape arrest, Thomas Homan, ICE's acting director, toldFox & Friends. Homan said the Justice Department is looking into whether Schaaf obstructed justice.
The four days of raids last week in northern California resulted in the arrest of about 230 people.
"I remain confident that my actions were both legal and moral," Schaaf said Friday, the Bay City News reported. "I find it difficult to believe even in today's America that informing people of their legal rights could be considered illegal," she added.
White House Press Secretary Sarah Huckabee Sanders called the action by Oakland Mayor Libby Schaaf 'outrageous' in a press conference on Thursday.
"I think it's outrageous that a mayor would circumvent federal authorities and certainly put them in danger by making a move such as that," Sanders told reporters. She said Schaaf's action was "under review," without offering any other details.