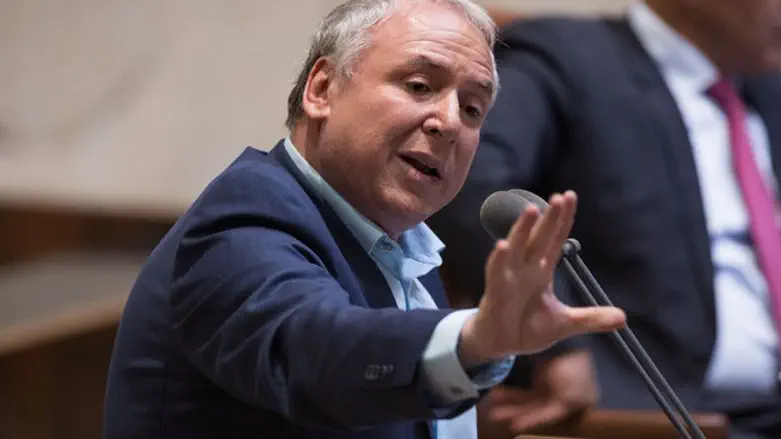 Dudi Amsalem
Flash 90
Coalition Chairman MK David 'Dudi' Amsalem (Likud) responded to the police department's recommendation to indict Prime Minister Binyamin Netanyahu for bribery and breach of trust in the "Case 1000" and "Case 2000" investigations, involving allegations of the receipt of gifts from wealthy businessmen and charges of collusion with a newspaper publisher.
"There's nothing new, the target was marked two years ago," Amsalem said. "Dozens of arrows were shot at the target in hopes one of them would hit, and after every stone was turned in every corner of the world, the police did everything to achieve the goal.
"In my opinion, this is an illegitimate process that endangers every democratic state in the world. In a democratic state the regime is replaced by the ballot box and not by the army or the police."
MK Amsalem said that "during Interior Committee deliberations on the Recommendations Law, the astonishing figure that nearly 80 percent of police recommendations were rejected by the State Attorney's Office was raised. I hope they take the evidence seriously. For me and for a large part of the citizens of Israel who do not reach Rothschild's wealth, it's clear what the decision should be.
"In no democratic country in the world would they dare think of summoning an incumbent prime minister and questioning him whether he received bottles of wine, chocolates, or cigars from his friend. How did we get to this point?" wondered the Coalition Chairman.