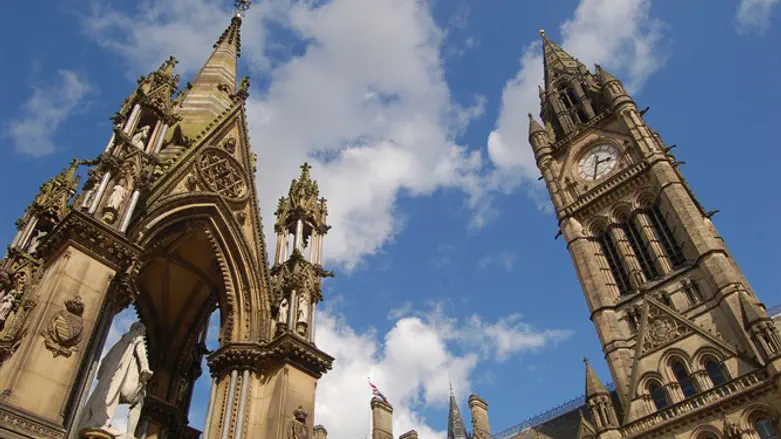 Manchester, England
iStock
London Police are searching for a man who hung a Nazi posted near Britain's oldest synagogue, the Independent reported.
According to a police spokesperson, the suspect "affixed a poster that contained a quote relating to Nazi anti-Semitic propaganda" and "a yellow-colored Star of David" to a public notice board near Bevis Marks Synagogue.
The suspects then escaped "in the direction of Bishopsgate."
Adam Bond, the officer leading the investigation, told the Independent that "we are committed to tackling this sort of crime and want people to feel they can go about their daily business in the City, no matter who they are, without fear of violence or threat."
Last week, vandals scrawled a swastika and wrote "kikes" outside the Eitz Chaim Synagogue in Leeds.
In September, a couple involved in an anti-Semitic attack over the summer was freed and forced to pay only a small fine.
767 anti-Semitic attacks occurred in Britain during the first half of 2017, representing the highest figure recorded within six months since monitoring began in 1984 and a 30% increase compared to the same period in 2016. In August, a study showed that a third of Britain's Jews were considering leaving the UK.