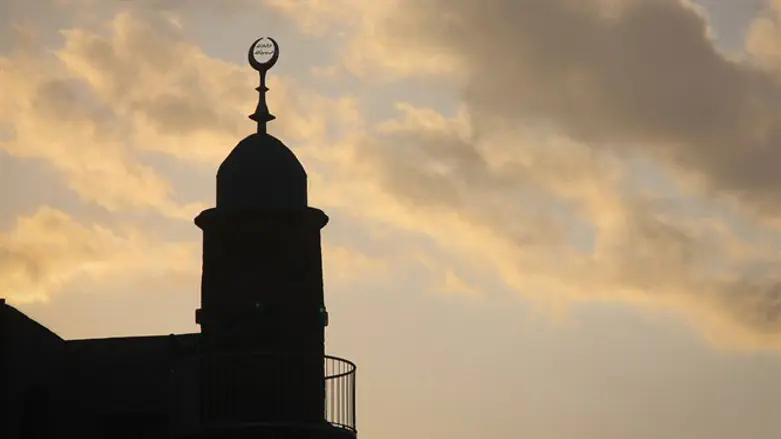 Mosque (illustrative)
Esther Rubyan/FLASH90
Authorities in China's Hualong Hui Autonomous County China removed over 1,000 loudspeakers from 355 mosques during the past several days, Hebrew-language newspaper Yediot Aharonot reported.
The report is based on a document from the Israeli Embassy in China.
According to the report, the loudspeakers' removal came as a response to citizens' complaints of noise and a disturbance to the public.
The Hui are an ethnic minority in China, who live in the country's northwest, as well as in its central Qinghai province. In 2011, there were 10.5 million Hui living in China. Even though they have their own autonomous county, most of the Hui live together with the majority Han ethnic group.
According to the Global Times, removal of the loudspeakers is a complex issue in other places of the world as well. The Times noted that the issue had come up in Saudi Arabia, Indonesia, India, Germany, and the US, but left Israel off the list.
Neither the Muslim world nor the West protested China's removal of the loudspeakers, despite the fact that a move in Israel to limit the loudspeakers' hours and volume was met with an arson intifada, and condemnation from around the world.