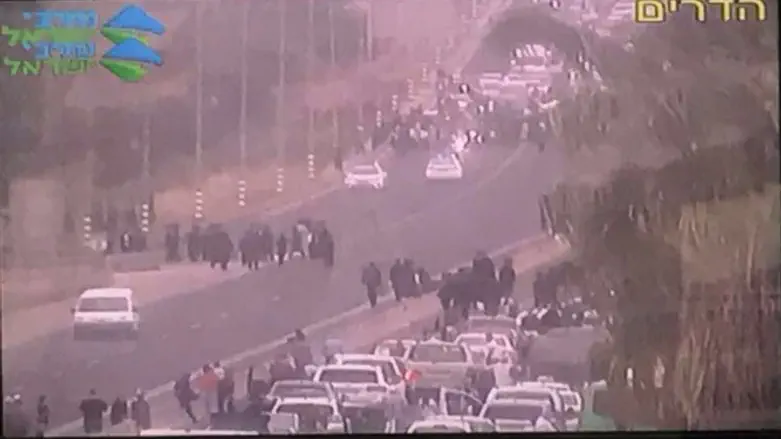 haredi demonstration near Hadarim jail
Police spokesman
Hundreds of extremist members of the haredi Jerusalem Faction are demonstrating Thursday evening near the Hadarim jail compound to protest the arrest of an army deserter.
The road was blocked by the demonstrators, causing heavy traffic snarls. Police evacuated the demonstrators from the road and 13 of them were arrested on suspicion of disturbing the peace.
MK Oded Forer(Yisrael Beitenu) called on Interior Security Minister Gilad Erdan to take a hard line against extremist haredi elements blocking main arteries.
He said that "these hooligans who are harming IDF soldiers should spend the festival in jail in order to conclude the interrogation procedures against the inciters and hooligans who are encouraging acts against soldiers, against conscription and against public order."