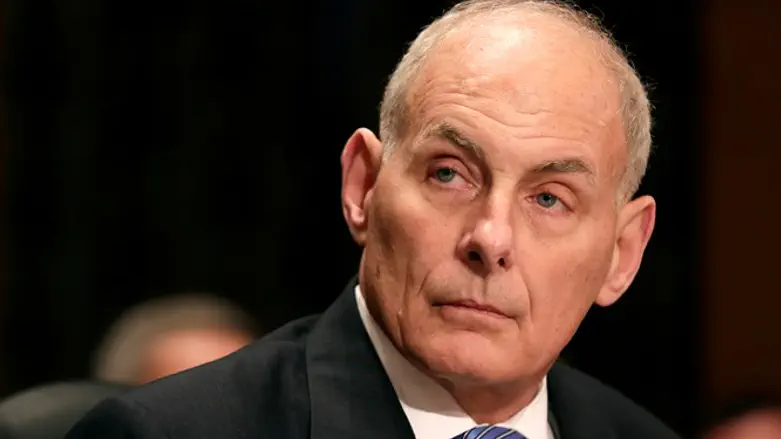 Homeland Security Secretary John Kelly
Reuters
U.S. Homeland Security Secretary John Kelly issued a blanket waiver on Sunday evening allowing immigrants holding green cards, or entitled to permanent residence in the U.S., to enter the country, despite President Donald Trump's new executive order, reports The Washington Times.
"In applying the provisions of the president's executive order, I hereby deem the entry of lawful permanent residents to be in the national interest," Kelly said in a statement.
"Accordingly, absent the receipt of significant derogatory information indicating a serious threat to public safety and welfare, lawful permanent resident status will be a dispositive factor in our case-by-case determinations," he added.
The executive order, signed by Trump on Friday, bars Syrian refugees indefinitely and halts the country's refugee resettlement program for four months.
It also denies entry for 90 days to people from seven countries: Iran, Iraq, Syria, Yemen, Somalia, Sudan and Libya.
Following the order, green card holders from the seven countries were snared along with temporary visitors and all others attempting to fly to the U.S., despite the fact that they have been approved for permanent status in the U.S.
Kelly's waiver tweaks the policy.
On Saturday, a federal judge ruled government officials had no right to detain those who landed in the U.S. holding valid visas. However, the ruling only affected those who were in transit when the ban was imposed, and will not affect the rest of Trump's executive order.
Earlier on Sunday, Trump clarified that his executive order is about security and is not a Muslim ban.
"America is a proud nation of immigrants and we will continue to show compassion to those feeling oppression, but we will do so while protecting our own citizens and border," he said.
"To be clear, this is not a Muslim ban, as the media is falsely reporting. This is not about religion - this is about terror and keeping our country safe," stressed Trump.
"There are over 40 different countries worldwide that are majority Muslim that are not affected by this order," he added.