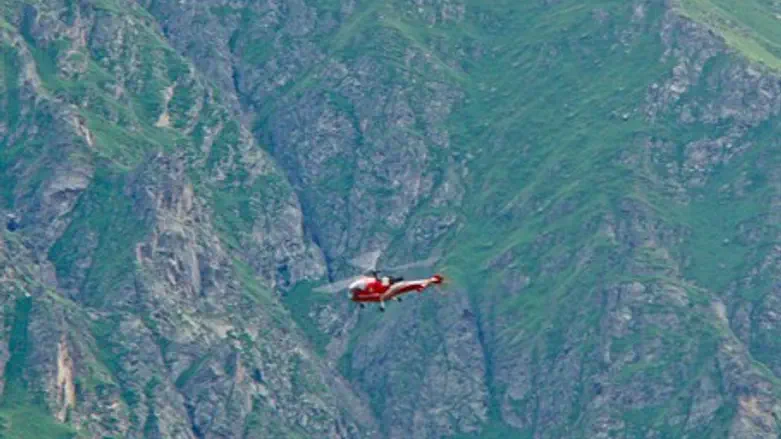 Helicopter rescue (illustration)
iStock
Two Israeli hikers have been rescued from the border between Russia and Mongolia, after a blizzard left them trapped some 6,600 feet above sea level.
The Israelis were rescued Tuesday along with two Russian hikers trapped alongside them, and were flown to Russia via helicopter from the Shumakskie Istochniki trail where they had been stranded.
Israeli foreign ministry officials had been following the crisis closely, but had opted to wait for local rescue forces to extract the stranded hikers, as opposed to dispatching an Israeli rescue team.
All are believed to be physically healthy, but will undergo medical checks in Russia