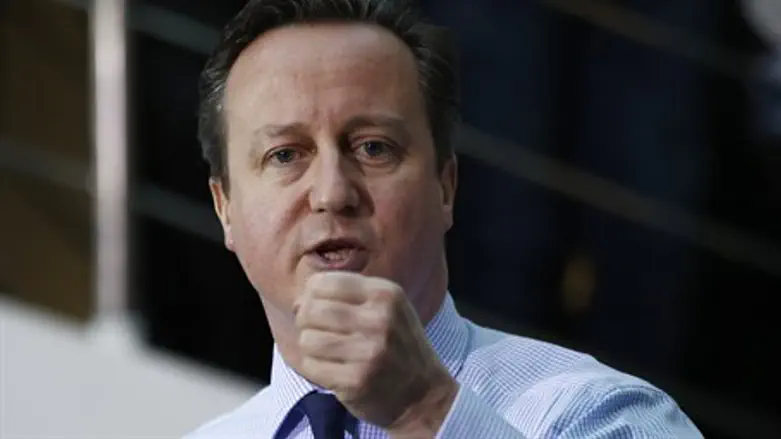 David Cameron
Reuters
British Prime Minister David Cameron on Thursday morning joined the chorus of international condemnation following Wednesday night's deadly shooting attack at Tel Aviv's Sarona Market.
Two Arab cousins from Yatta near Hevron gunned down innocent customers at a restaurant at the open-air market, after calmly ordering desserts.
The US government was among the first to condemn the "cowardly" terror attack soon after the attack, and was joined by other prominent figures including presumptive Democratic presidential nominee Hillary Clinton and leading UN officials, including Secretary-General Ban Ki-moon.
On Thursday morning, the UK's prime minister added his voice to the condemnations, along with several other leading British government officials, and reiterated that his country would continue to stand in solidarity with the Jewish state.
"I am sickened by the appalling attack in Tel Aviv," Cameron said. "We stand with Israel against terrorism and my thoughts are with the victims and families."
UK Foreign Secretary Philip Hammond on Twitter slammed the "cowardly" attack, stating on Twitter: "Cowardly attack in #TelAviv. Thoughts & condolences with victims & their families, no justification for terrorism anywhere"
Last night, Britain's Ambassador to Israel David Quarry similarly tweeted: "Condemn the attack in Sarona,Tel Aviv this evening. No possible justification for terrorism anywhere. Our thoughts w/ victims and families."