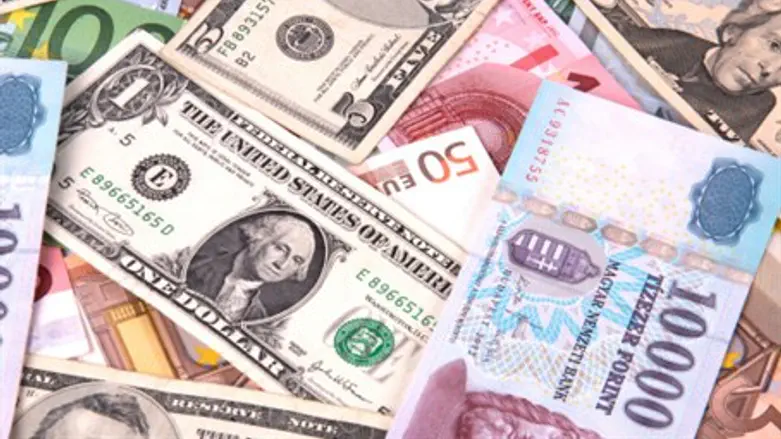 Money (illustration)
Thinkstock
A court in San Diego, California, has ruled that victims who were wounded in a 1997 terrorist attack on Ben Yehuda Street in Jerusalem will be compensated by Iran.
The ruling, which was handed down on Friday after 15 years of litigation, says the victims will be given $9.4 million using Iranian money that was confiscated by the United States.
The terrorist attack in question took place on September 4, 1997, when three Hamas suicide bombers simultaneously blew themselves up on the pedestrian mall, killing five Israelis.
Among the five dead were three 14-year-old girls: Sivann Zarka, Yael Botvin and Smadar Elhanan.
In its unprecedented decision, the court ruled that the attack was carried out with the support of Iran, and accepted an appeal by the victims and their families, ruling that those who have dual Israeli-American citizenship will be compensated using the frozen Iranian assets held by the Cubic Defense company.
The ruling is significant, given the fact that the European Union and the United States are both currently in the process of lifting sanctions on Iran, as part of the implementation of the nuclear deal with the West.
The judge ruled that even if Iran appeals to the Supreme Court over the ruling, he will not delay the transfer of the compensation to the victims' families.
One of the plaintiffs, Stuart Hersh, who was very seriously wounded in the attack, said after the ruling, "It is a great victory of justice for the families. I will not be the same person as I was before the attack, but the money we will receive will allow me to improve my quality of life and receive all the medical treatments I require to this day."