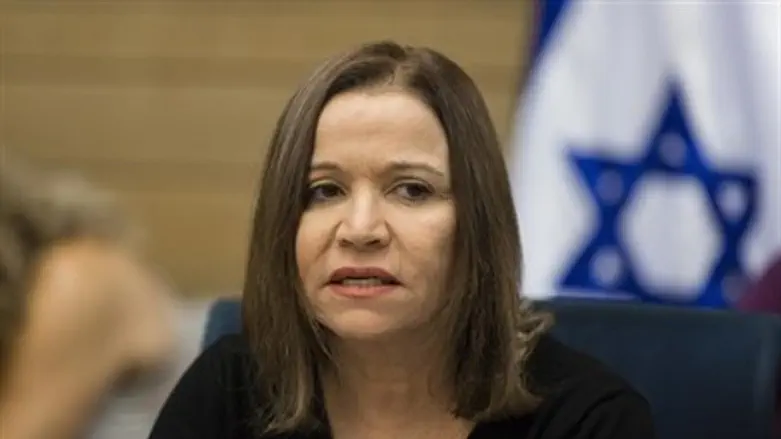 Shelly Yachimovich
Flash 90
MK Shelly Yachimovich (Zionist Union) is not impressed by the attempts of Knesset Members Yair Lapid (Yesh Atid) and Yitzhak Herzog (Zionist Union) to garner favor among more traditional communities by adding the words, "May God avenge his blood" to the names of those killed in last week's terror attacks.
Yachimovich wrote on twitter, "Yesterday I heard Yair Lapid use the term "May God avenge his blood", today I heard Yitzhak Herzog throw the phrase out as well. I don't believe it. It is simply inappropriate. People relax. The situation is difficult enough as it is."
Yesterday Herzog paid his respects to the family of slain terror victim Alon Bakal, who was killed during last Friday's terror attack. He then wrote on his own Twitter feed: "I'm just leaving the house of mourning of the Bakal family who is mourning their son Alon, may God avenge his blood. I came to comfort them, but I leave comforted and excited. May his memory be blessed."
Lapid likewise has made an effort to attach the words to the names of those slain in attacks. Following the capture of the terrorists who murdered Rabbi Eitam and Na'ama Henkin, Lapid wrote on Facebook: "I salute the security forces on capturing the terrorist cell that is responsible for the death of Eitam and Na'ama Henkin, may God avenge their blood. They are there, in the field, risking their lives each day in order to protect the citizens of the state of Israel."