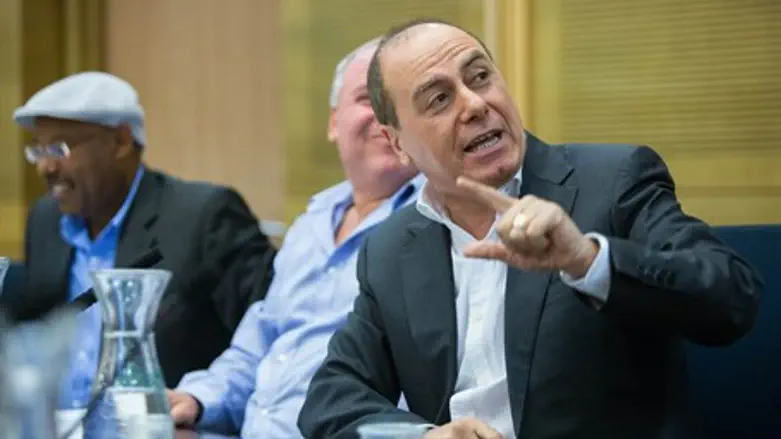 Interior Minister Silvan Shalom
Yonatan Sindel / Flash 90
Judy Shalom Nir-Mozes angrily responded Thursday morning to renewed allegations against her husband, Interior Minister Silvan Shalom. 
Reports started circulating on Wednesday that several female former coworkers had come forward accusing the veteran Likud politician of sexual assaulting them several years prior. 
Similar accusations popped up in March of 2014, but the minister was cleared a few months later by the Attorney General. 
"I'm obviously not going to shut up," Nir-Mozes tweeted. "My children have to go through this experience again. Even if I will go to jail for shaming and dirty talk. We don't live in a synagogue."
In another tweet, Nir-Mozes claimed she possessed damning information on the women who had made complaints against Shalom. 
"In the end, I will talk. Everyone has a past. Present. Facts [about them] are flowing in to me. There is not at the moment any chance of receiving objectivity and I'm not in the right mood now to bash [them]."
Both tweets were later deleted from Nir-Mozes' Twitter account. 
Police, meanwhile, said Thursday they do not intend to reopen an investigation against Shalom citing a lack of new information from the complainants which would warrant reopening the case. 
At least one of the complainants has said that despite her claims she has no plans to submit a criminal complaint to police, while another has admitted that she consented to his advances - raising question marks over the entire affair.