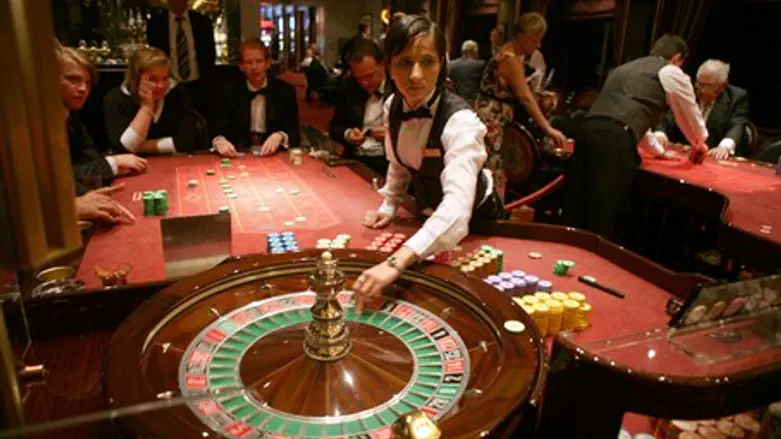 Casino aboard Queen Mary II
Yossi Zamir/Flash90
Be'er Sheva police have busted a high school gambling ring, arresting 32 students on charges of setting up a casino on school premises, it was cleared for publication Wednesday. 
Police arrested the youths last week following an undercover sting operation. Playing cards, poker chips and cash were also seized. 
The Be'er Sheva precinct's youth unit as well as volunteers from the Magen Project went undercover for five months in one of the southern city's schools following the suspicion of gambling activity. 
Under interrogation, the youths admitted to the charges. They were subsequently released and transferred for further handling to the Juvenile Probation Service. 
The school, in the meantime, has set up an advocacy and prevention program to educate students and their parents about the dangers of betting and gambling. 
Investigative officer Doron Aloni said awareness of the dangers among youths and their parents are partial at best and stressed that resources explaining negative effects - such as addition, economic downfall, etc. - were vital. 
Gambling has a complex status in Israel. While Israelis can bet on certain things, like the lottery, they are barred from gambling on card games and the like - a rule put in place by Israel's first prime minister, David Ben Gurion.