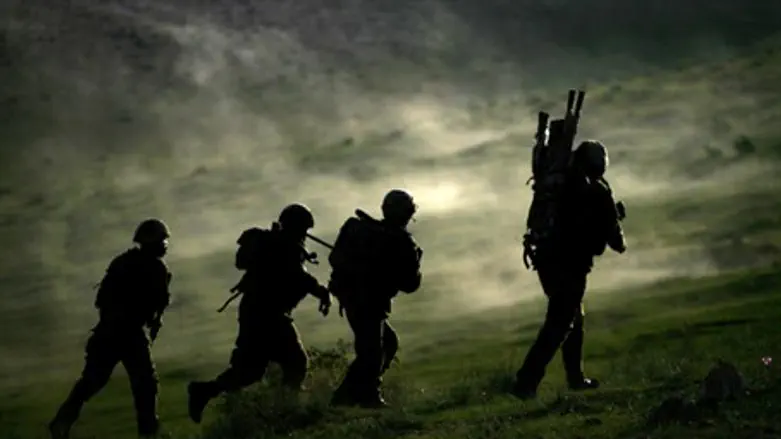 IDF soldiers
Flash 90
The decision to shorten mens' mandatory IDF service from 36 months to 32 in July has created a considerable manpower shortage, a report reveals Wednesday - and the seemingly small change could lead to new hope for aspiring combat soldiers. 
The IDF processes new recruits by, among other things, giving each a medical profile number - ranked from '0' as unfit to serve to '100' as in perfect health. 
Until now, the cutoff for any role in any combat unit has been 65 - but soldiers hovering on the edge of the profile number could now be given non-combat roles in combat units to make up for the gap, Walla! News reports. 
Occasionally, soldiers given a '64' profile rating are not actually physically handicapped, but merely have one attribute which does not meet the top-notch requirements for active combat - for example, vision poor enough to require a high contact lens prescription. 
While such soldiers are usually assigned to become 'jobnikim' - to serve in desk jobs or other behind-the-scenes work - the IDF is reportedly considering assigning soldiers with the exact 64 profile rating to instead work at behind-the-scenes field work, e.g. as staff manning the Iron Dome, as support staff in air defense units, and even as search-and-rescue soldiers for the Home Front Command. 
A senior Manpower Division officer told the daily Wednesday morning that not every '64' soldier would be upgraded into the new role, and that the decision would be dependent largely on the disability or handicap at hand. Meanwhile, additional measures on the table to boost numbers include shortening the combat training period for new soldiers.