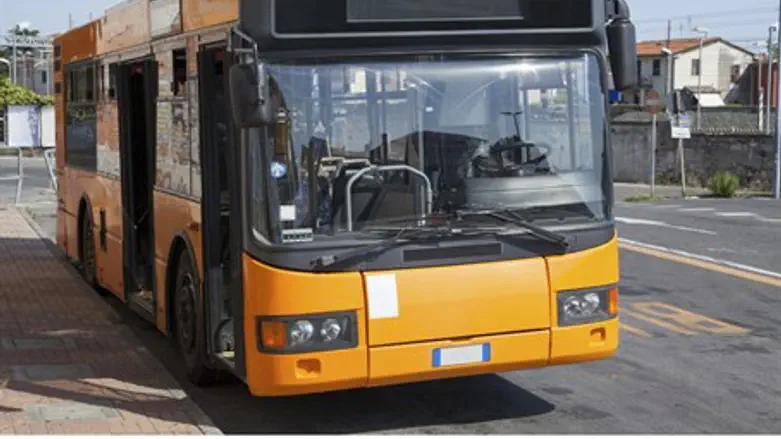 Bus (illustration)
Thinkstock
Local authority heads in Judea and Samaria met Sunday with IDF Central Command head Roni Numa. The authority heads discussed a number of security issues that have been plaguing their communities.
Among the biggest problems is a lack of control at checkpoints in Judea and Samaria. Because of the laxity of enforcement at some checkpoints, Arabs who are not authorized to enter Area C are not prevented from driving on roads under Israeli civilian and military control. While the majority of these Arabs are simply trying to get to work or home, the officials fear that terrorists will take advantage of the situation to attack Israelis.
In addition, the officials said, there was a major problem with bus transportation with Arabs who have work permits to enter Israeli cities. Many Jewish passengers complain of harassment and intimidation on buses, with a large proportion of the passengers – many of them women and children – afraid to complain, and unable to get assistance from bus drivers.
Numah told the local authority heads that he planned to place a soldier on each bus traveling in Judea and Samaria in order to prevent such intimidation.