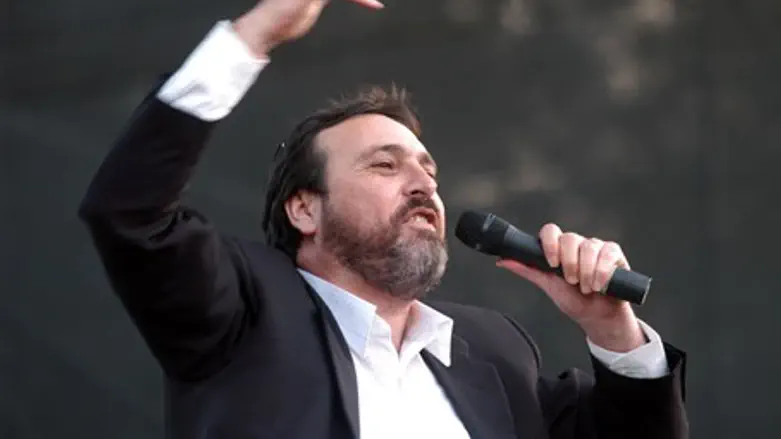 Benny Elbaz
Flash 90
As the drama continues to unfold in Australia, where a Sydney cafe was taken over by an armed jihadist terrorist currently holding several people hostage and demanding to speak with the prime minister, for Israeli singer Benny Elbaz the incident was a miraculous escape from danger.
Elbaz, whose son Gad Elbaz is also a popular singer with a stellar career of his own, was in Australia as part of a series of performances in the Far East - in fact he was in Sydney, in the very Lindt Chocolat Cafe where the hostage-taking incident occurred just moments earlier.
Writing on his Facebook page, Elbaz wrote "the worst thing possible almost occurred. A Hanukkah miracle in Sydney - now I'm on my way to Singapore."
"We left there (the cafe), all of us, after sitting for an hour-and-a-quarter," wrote Elbaz. "A few minutes later it happened!! A Hanukkah miracle. There's no other term for it!!!"
Elbaz's agent Shlomi Cohen told Online 2 that Elbaz and several of his production crew members went into the cafe, and just a minute after they left the drama started.
"They were opposite (the cafe) when he (the terrorist) entered," said Cohen. "They left relatively quickly because they were rushing for a flight to Singapore."