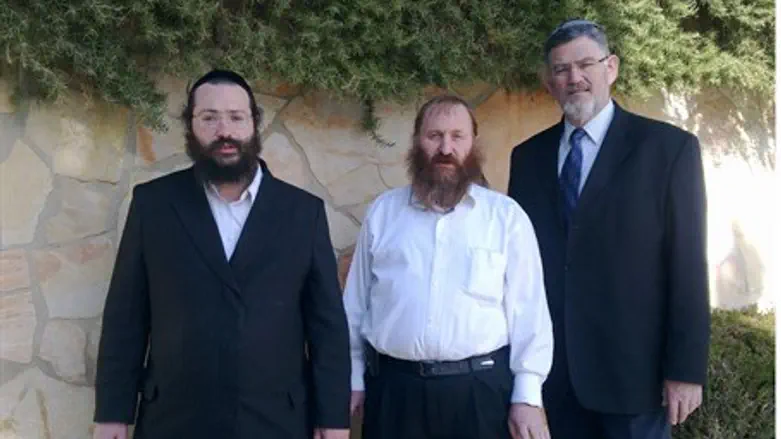 Chevra Kadisha CEOs
Gilav
Six hundred people from Israel and around the world are expected to attend the first conference on Jewish Burial. The conference is planned to take place on November 30, 2014 at the event center and Congress Avenue in Airport City. During the conference, which was organized by the Chevra Kadisha (Burial Society), in collaboration with the Ministry of Religious Affairs, the participants will discuss several topics relating to Jewish burial in Israel, including planning future cemeteries, and burial emergency services. Additionally, innovations and possible solutions to the challenges of Jewish burial will be offered by various leading experts. 
"There are many challenges in different areas," said Abraham Manela Chairman of the Chevra Kadisha, "Issues such as government policy for burial land shortage, local and national planning, implementing new burial methods, cemetery development funding, continuing care and maintenance for closed-down cemeteries, and the development of engineering solutions. There are just some of the topics this conference will attempt to answer."
The panel will include Akiva Weiss, CEO of Chevra Kadisha Haifa, who will soon present the first feedback page for families of the deceased, in an effort to improve service. This joins the unique model implemented in Netanya and Hadera, where social workers and Chevra Kadisha workers visit the families of people who have died during Shiva (the week of mourning) or directly afterward. They receive personal feedback, answer questions and try to meet families' needs. 
Expected to attend the conference are Chief Rabbis, Knesset members, burial societies, religious councils, local authorities, regional councils, as well as associations and other bodies dealing with Jewish burial in Israel. CEOs of large burial societies around the world are also invited. 
"Contrary to what people think, burial is a subject which does renew itself, and we wanted to create and order to the core issues of burial in Israel," said Manela. "Each year approximately 36,0000 Jews are buried in Israel. This is relevant to almost every one of us."