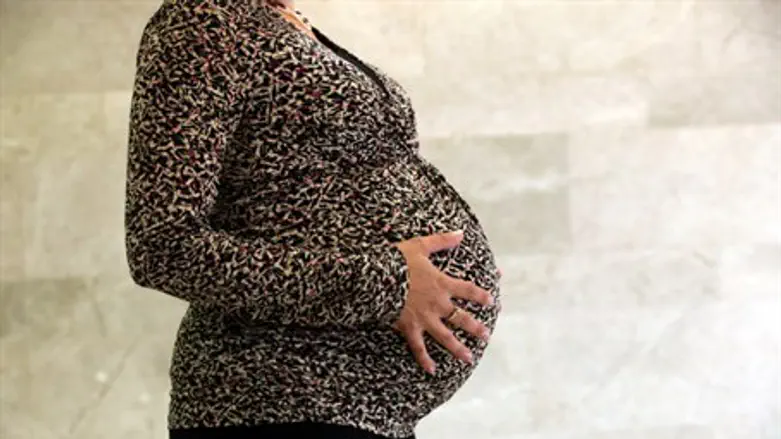 Pregnancy (illustrative)
Flash 90
The Knesset plenum approved on Monday the second and third readings of the Women's Work bill, proposed by MK Orit Struk (Jewish Home) and several other MKs. 
The bill prevents women undergoing fertility treatments from being fired from their places of employment - even if they switch jobs. 
At the moment, employment protection is already provided for women undergoing treatments for up to two births in her lifetime. The new bill would see that privilege extended to two births per place of employment, thus providing protection even if she switches jobs. 
"The proposal helps women who suffer from the cruelty of infertility," Struk noted Monday. "It is difficult for them to have children and they have to undergo very serious treatments." 
"You cannot take away the sorrow and pain that accompanies this process, but you can help them," she added. 
This is not the first initiative by the government to help women struggling with infertility this year. In January, the Health Ministry adopted new policies helping women receive IVF treatments more quickly.