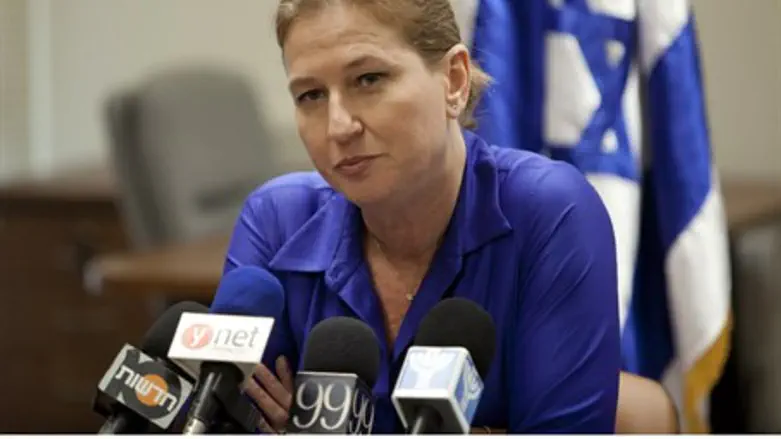 Tzipi Livni
Israel news photo: Flash 90
In the wake of MK Yitzchak Herzog's victory in the primaries to run the Labor Party, Justice Minister and Hatnu'a head Tzippy Livni called for a "new partnership" that would include Labor as an active party in pushing for Israeli concessions in the context of a negotiated settlement with the Palestinian Authority.
When she was chosen to head Labor, Shelly Yechimovich made a point of stressing that she would be concentrating on economic and social justice issues, which she said was a more immediate need for Israelis. At the time, she also said that Labor would push for a deal with the PA, but many of her critics say that she has spent very little time and effort on the negotiation process – one reason, they said, that she lost the primary vote.
With Herzog now running the party, Livni said, "Labor has chosen to no longer ignore the political situation. We have an opportunity to create a new political alliance that will send the Prime Minister a clear message of support not just for the need for a peace process, but for the need for decision-making," she said at a political conference Monday.
An alliance of the left was necessary to counterbalance the alliance between Yair Lapid and Naftali Bennett, "which we are all pay for. We need an alliance that will bring us a peace treaty," Livni said.