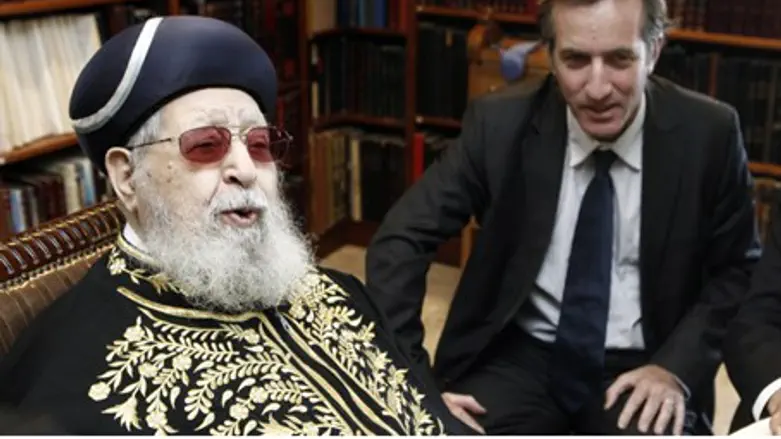 Rabbi Ovadia Yosef and Christophe Bigot
Israel news photo: Flash 90
Rabbi Ovadia Yosef, a renowned Torah sage and the spiritual leader of the Shas movement, was hospitalized on Sunday morning after suffering severe back pain on the Sabbath.
Rabbi Yosef underwent back surgery last month after suffering severe pain, and his current pain could be an effect of the procedure.
During the Sabbath, Rabbi Yosef's absence was noted as his pain left him unable to go about his daily activities, including his regular prayers in the Torah study hall (Beit Medrash) near his home.
When the Sabbath ended on Saturday night, the rabbi's family took him to his doctor, who decided to send him to Hadassah Ein Karem Hospital the next morning.
His family has asked the public not to come visit Rabbi Yosef in the hospital in order to avoid disturbing the medical staff.