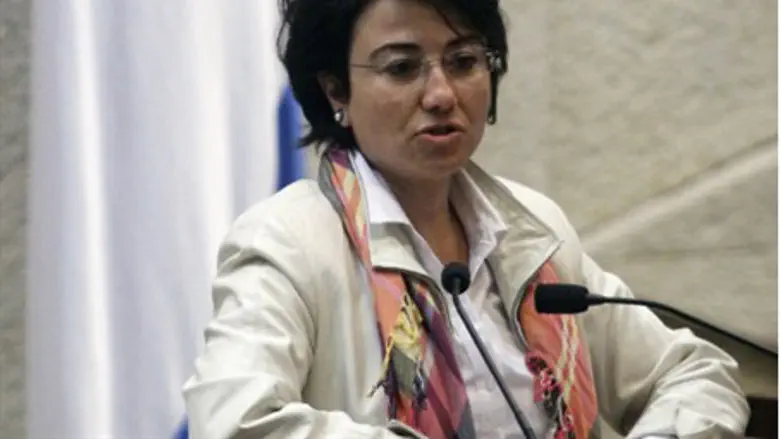 MK Hanin Zoabi
Flash 90
Controversial Member of Knesset Hanin Zoabi (Balad) may step down from her Knesset post in order to run for mayor in the city of Nazareth, Channel 2 news reports.
Zoabi confirmed that she was considering the move. "I'm very seriously considering announcing my candidacy," she said.
Zoabi could announce a decision in the matter as early as Tuesday.
During the elections Zoabi would be allowed to remain in Knesset; she would need to leave only if elected. If she were elected, she would be the first female mayor of an Arab city in Israel.
MK Zoabi has been roundly criticized by her fellow MKs for her anti-Israel activities, including participation in an attempt to break Israel's naval blockade of Hamas by force, meetings with Hamas terrorists, and statements blaming Israel for terrorism against Jews and discouraging Israeli Arabs from serving in the IDF.
Prior to the last Knesset elections, the Elections Committee decided to disqualify Zoabi due to her support for terrorism. However, the High Court overturned the decision, allowing Zoabi to run against and to take a seat in the nineteenth Knesset.