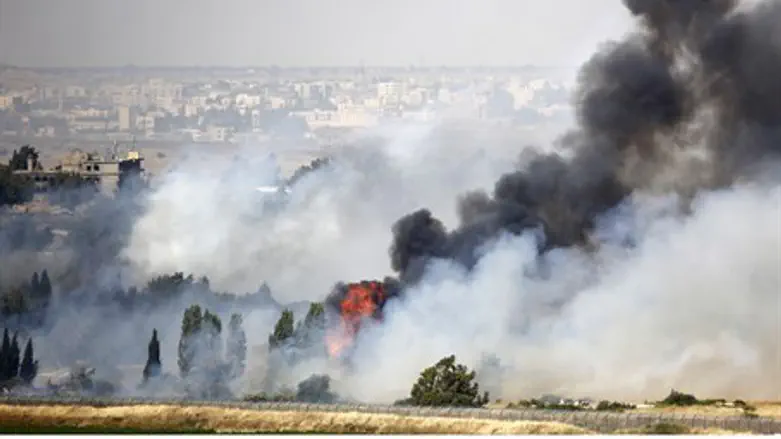 Smoke rises from Israel-Syria border
Reuters
Syrian regime forces on Thursday retook the Quneitra crossing, the only crossing along the Israel-Syria ceasefire line in the Golan Heights, after it was seized earlier by rebels, an Israeli security source said.
"The Syrian army has recovered control of the crossing. There are sounds of explosions from time to time but far less than in the morning," the source, who requested anonymity, told AFP.
Earlier Thursday morning, the IDF verified reports that Syrian rebel forces had conquered parts of the Golan city of Kuneitra, placing them directly on the border with Israel. IDF officials said that the takeover of the area by rebel forces was a "significant development."
During the battle between rebel and Syrian army forces, a mortar shell fell on a UN observer base in the area. A UN worker was injured. IDF officials have advised agricultural workers in the border area to stay away from the border until the security situation can be clarified.