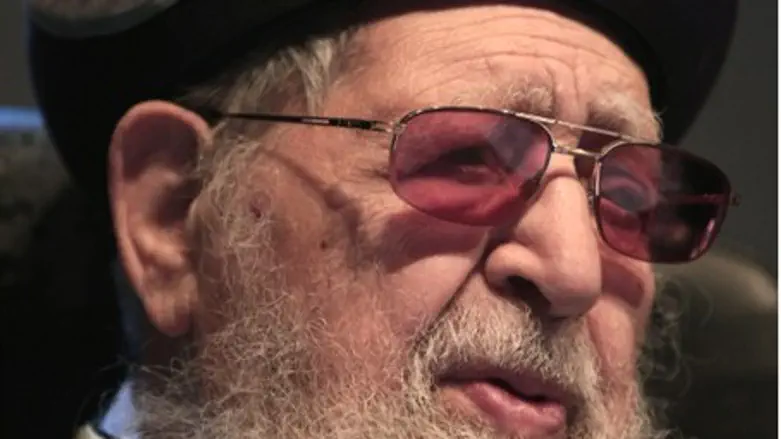 Rabbi Ovadia Yosef
Israel news photo: Flash 90
Prime Minister Binyamin Netanyahu paid a condolence call Tuesday to Rabbi Ovadia Yosef, a leading expert in halakha (Jewish law) and the spiritual leader of the Shas party. Rabbi Yosef lost his son, Rabbi Yaakov Yosef, who died of cancer on Friday.
Netanyahu reminded Rabbi Yosef that many years earlier he had been the one visiting the mourning Netanyahu family. He and Netanyahu's father spoke about the pain of losing a child after Netanyahu's brother, Yoni, fell in battle while freeing Israeli hostages in Entebbe.
Rabbi Yosef told Netanyahu, "I am a mourner now, a father burying his son. And yet, my greatest pain is my sorrow over the enlistment of yeshiva students." The government has been weighing various plans to require yeshiva students to enlist in the IDF.
An earlier conversation between Rabbi Yosef and President Shimon Peres may have explained in part his strong desire to see young men remain in yeshiva. Rabbi Yosef told Peres about how his recently deceased son was known for his knowledge of Torah at a young age.
He related that once, around 40 years ago, he could not give a scheduled lecture in Torah, and asked his son, then 24 years old, to take his place.
He told those who usually attended the class, "If you find he is good and learned, say so – and that is what happened," he told Peres. "They went wild – he said everything by heart, without opening a book."