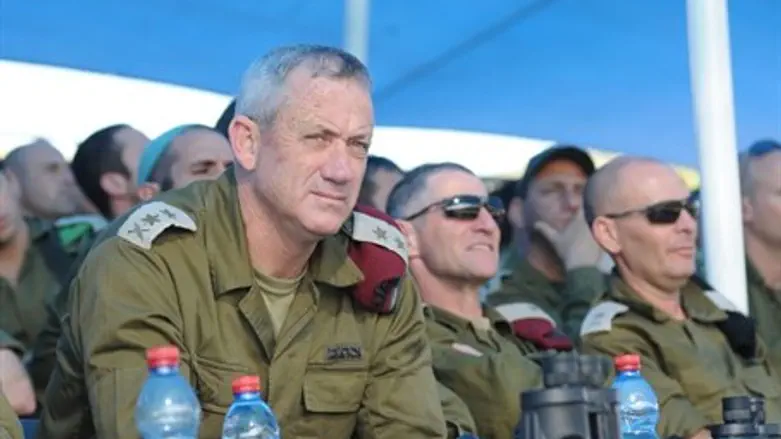 Chief of Staff Benny Gantz
IDF spokesman's office
IDF Chief of Staff Benny Gantz spoke to commanders as they completed two days of training on response to violent riots.
"The reality we live in is dynamic and ever-changing," Gantz said. "We need to predict events in various arenas and put things in the right proportion."
"On any given day, events take place on some scale that have the potential to develop… We must not compromise on our readiness or on troops' preparedness at every moment," he declared.
"The ones who know what the immediate future will look like are the commanders on the ground," he added. "That is why commanders' presence on the inside, constantly, is essential."
A total of 1,200 commanders took part in the training. They practiced responding to a wide-scale escalation of violence in Judea and Samaria, with an emphasis on riot training.
The training came as troops in Judea and Samaria responded to real riots sparked by the Palestinian Authority's claim that Israel tortured a terrorist prisoner to death. The prisoner suffered a heart attack and died on Saturday for reasons that are not yet clear.
Fwd: השתלמות בנושא הפרות סדר ביהודה ושומרון
Fwd: השתלמות בנושא הפרות סדר ביהודה ושומרון
Fwd: השתלמות בנושא הפרות סדר ביהודה ושומרון