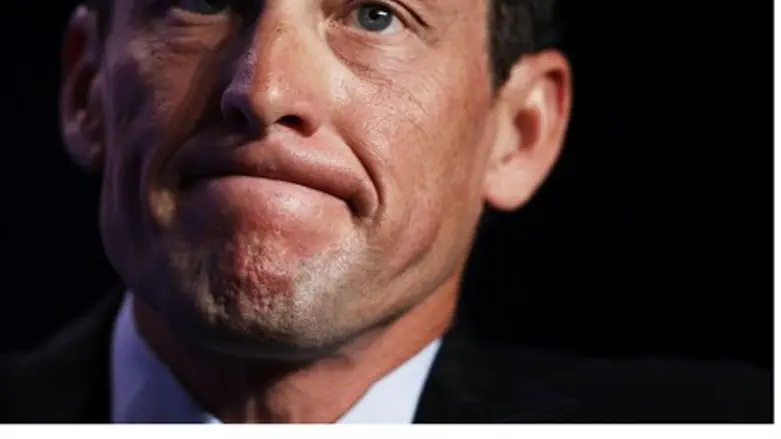 Lance Armstrong admitted to using performance
Reuters
Lance Armstrong has admitted to talk show host Oprah Winfrey that he used performance-enhancing drugs, in a lengthy interview to be aired later this week, USA Today reported.
A confession would mark a stunning reversal after Armstrong spent years strenuously denying doping allegations, sticking to his story even after being publicly shamed and stripped of his seven Tour de France titles last year.
Any admission of guilt could also have legal or financial ramifications, particularly among big-name corporate sponsors such as Nike that had loyally stood by him even as the allegations grew, AFP reported.
It was Armstrong's first interview since he was stripped in October of his Tour de France titles after the US Anti-Doping Agency said he helped orchestrate the most sophisticated doping program in sports history.
Winfrey was set to appear on CBS television's "This Morning" on Tuesday to promote the interview.
She did not reveal details of the interview ahead of its Thursday night air date on her OWN cable network and its website, but took to Twitter to say the exchange had lasted more than two and a half hours.
"He came READY!" she tweeted.
The announcement that Armstrong had agreed to an interview had sparked widespread speculation that he might finally confess to being a drug cheat after years of adamant denials.
Reporters, photographers and TV crews took up positions earlier across the street from Armstrong's opulent Austin home, where the interview took place and which is surrounded by an eight-foot (2.4-meter) high stone wall.
USA Today, which cited an unnamed person familiar with the interview as saying Armstrong had admitted to doping, had earlier indicated that the cyclist did not plan to go into great detail about specific cases and events.
Armstrong's spokesman Mark Fabiani declined to address the reports, saying: "We have an arrangement with Oprah's team not to comment until the show is broadcast and we are honoring that."
Before the taping, Armstrong personally apologized to staff members at Livestrong, the charity he founded to support cancer survivors.
"Lance came to the Livestrong Foundation's headquarters today for a private conversation with our staff and offered a sincere and heartfelt apology for the stress they've endured because of him," Livestrong spokeswoman Rae Bazzarre told AFP.
She added that Armstrong -- a cancer survivor who founded the charity in 1997 -- urged Livestrong staffers "to keep up their great work fighting for people affected by cancer."
Since the International Cycling Union effectively erased Armstrong from the record books, The Sunday Times of Britain has sued him for more than £1 million ($1.6 million) over a libel payment made to him in 2006.
It had paid Armstrong £300,000 to settle a libel case after publishing a story suggesting he may have cheated, and now wants that money, plus interest and legal costs, repaid.
On Sunday, The Sunday Times took out an ad in the Chicago Tribune newspaper setting out 10 questions that Winfrey, whose OWN media network is based in the Midwestern metropolis, should ask Armstrong.
"Is it your intention to return the prize money you earned from Sept. 1998 to July 2010?" read one question. "Did you sue the Sunday Times to shut us up?" went another.
A Texas insurance company has also threatened legal action to recoup millions of dollars in bonuses it paid him for multiple Tour victories.
Armstrong's years of dominance in the sport's greatest race raised cycling's profile in the United States to new heights.
It also gave the Texan -- diagnosed in 1996 with late-stage testicular cancer that had spread to his brain and lungs -- a unique platform to promote cancer awareness and research.
The Lance Armstrong Foundation has raised almost $500 million since its creation 16 years ago.
In the wake of the allegations, several top sponsors dumped Armstrong, and on November 14, Livestrong dropped his name from the foundation.