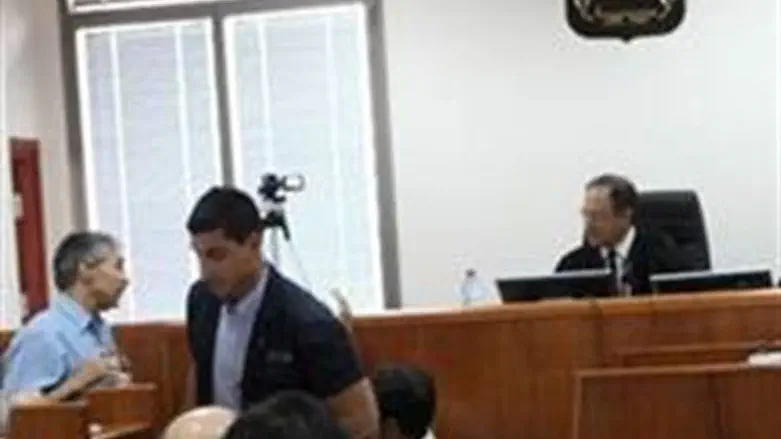 Israeli court (illustrative)
Flash 90
The state must pay two Israeli Arab men for a wrongful murder conviction, the Nazareth District Court ruled Wednesday.
The two men from Kafr Kana were convicted on charges of kidnapping and murdering IDF soldier Oleg Shaichat, the court ruled.
Each served 10 months in prison, plus two weeks of house arrest, according to the court papers.
They were awarded financial compensation in the amount of NIS 500,000 each.
It was later found that Shaichat's murderers were actually Kafr Kana residents Mohammed Anabtawi and Mohammed Khatib.
Anabtawi, a member of the Israeli Arab Galilee Liberation Organization terrorist group, was convicted on charges of kidnapping, murder, four attempted kidnappings and membership in a terrorist organization.
He and his accomplice, Khatib, abducted Shaichat in August 2003. Khatib first strangled the soldier, and the two then shot him to death.
They buried Shaichat in an olive grove near Kafr Kana, a town of about 18,000 located in the Galilee region.