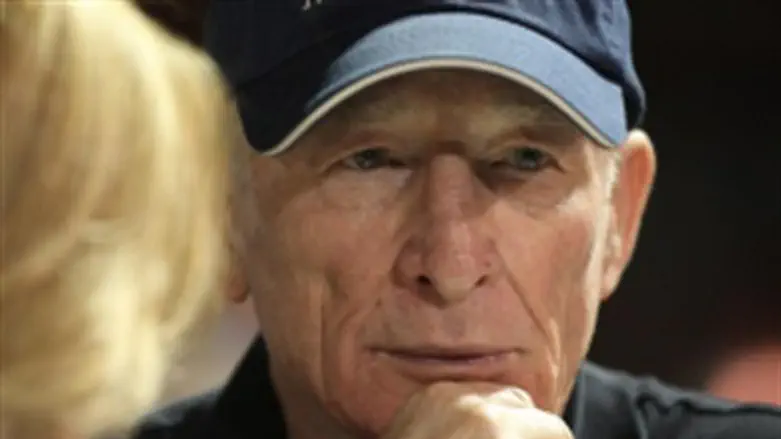 AG Yehuda Weinstein
Israel news photo: Flash 90
The State Attorney's Office has refused to file charges against a former lecturer at the Bezalel art school who wrote "death to the settlers" on his Facebook page.

The man, Tzvi Elhayani, wrote: "Death to the settlers – because you are a spiritual murder of the nation of Israel."

Following this publication, the Legal Forum for the Land of Israel asked the Attorney General and Government Legal Advisor to initiate an investigation on suspicion of incitement to murder.
Attorney Dan Eldad of the State Attorney's Office wrote in his reply to the Forum that "the statement is infuriating" and that "all are in agreement that even if a participant in the public debate thinks that the other side brings spiritual murder upon the nation of Israel, spiritual murder is not really murder and it is not proper to call for the death of a person or to wish for the death of a members of any group, only because the speaker opposes their actions and sees them as a danger to the development of the nation."

Attorney Eldad went on to say that according to the criteria set by the Supreme Court, Elhayani should not be prosecuted: he does not have any public standing and is not well known; he no longer lectures at the university and does not have students; and there is no tangible possibility that his statement will lead to violent action.
The statement was "a conversation between two people who exchanged text messages between themselves" and not an Internet conversation that was open to all and sundry, Eldad claimed.

While he was "shocked by the style and harshness of the statement," Eldad said, "I could not find a way for criminal justice to be the social tool for dealing with a statement such as this."
Attorney Avital Tzachor of the Legal Forum said that Elhayani is an influential academician who called for violence and murder of an entire sector in Israel. The statement was repeated twice, she said. "It is obvious that the statement apparently constitutes incitement to violence and murder," she added. "It is hard not to ask oneself what would have happened if it had been a fan of Beitar who called 'death to the Arabs' and not a former lecturer at Bezalel who called for murdering settlers."
Last June, a lecturer at Ben Gurion University called for violence against Jewish participants in the Jerusalem Day Flag March. "I call on the world to come and help break these scoundrels' necks," he wrote on his Facebook page, and described the flag-bearing marchers as "gangs of bandits swarming in our country." 

While an investigation was reportedly launched against Nir four months later, there has been no report that charges have been filed.
In November, the State Attorney decided not to take action against a left wing website that published a photomontage of Prime Minister Binyamin Netanyahu is an SS uniform. "In this case it would be difficult to determine that it is almost certain that the publication in this blog, which has relatively few readers, will deal a serious blow to the Prime Minister's functioning and therefore there is no reason to launch an investigation into the case," the State Attorney's Office wrote.