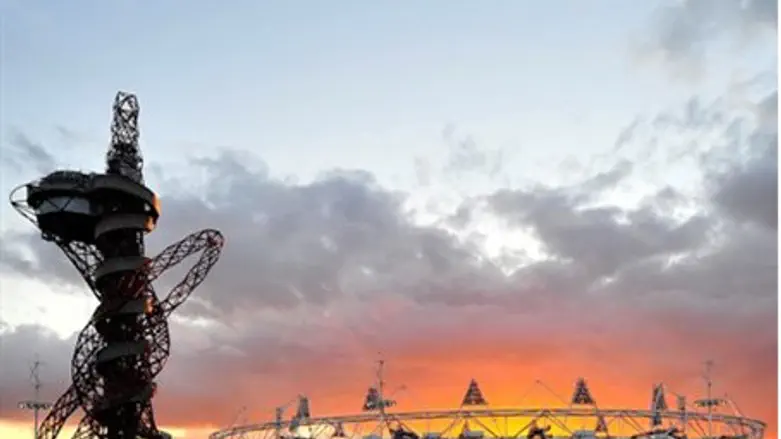 The sun sets at London's Olympic Park
Reuters
Al Qaeda-linked terrorists are plotting a "hand cream attack with cyanide" on the London Olympics, the London Sun reported Monday.
A website, linked to terrorists, posted detailed instructions in Arabic on how to mix cyanide with a hand cream that can be absorbed through the skin, according to the newspaper
Cautioning terrorist to use medical gloves while handling the materials, a radical named Abu Hija Ansari issued instructions on how to prepare the deadly material: ""Through skin: 1 – cyanide, 2 – skin cream. Mix the ingredients. The skin cream will open the pores in the skin and speed up the absorption and effectiveness of the poison."
The Sun said it used a false identity to access the website, which has 17,000 members and links to six Al Qaeda terrorists,
Another radical, a woman, wrote on the website under a logo of the summer Games, "It's time to prepare for the event, as once again they are interfering with innocent Muslims."
London police and security officials have been preparing for more than year for the Olympics, which are scheduled to begin on July 27 and are a high-profile target for terrorists. British media reported last week that two convicted terrorists, including one involved in as plot to use liquids to blow up jet airplanes, have been released from prison.
"Those who believe there is no terrorist threat are living in cloud cuckoo land," said Conservative Member of Parliament Bernard Jenkin.