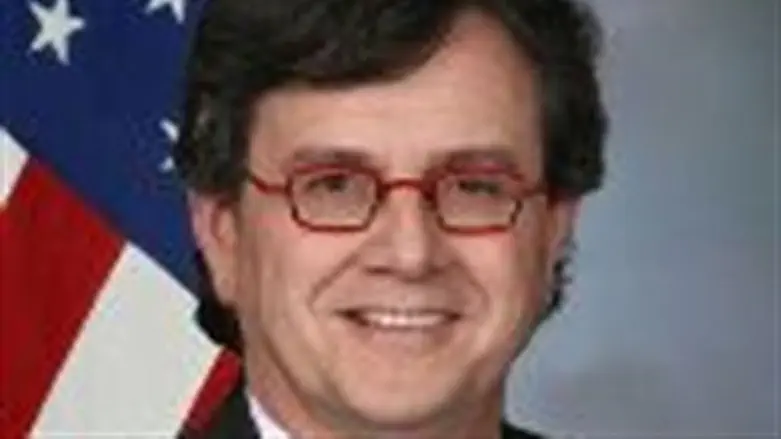 Howard Gutman
Israel news photo: US State Department
The White House hurriedly distanced itself from an ambassador's blaming Israel for fueling anti-Semitism because of the standoff with the Palestinian Authority.
Howard Gutman, U.S. Ambassador to Belgium, told a conference of Jewish lawyers last week, ""A distinction should be made between traditional anti-Semitism, which should be condemned and Muslim hatred for Jews, which stems from the ongoing conflict between Israel and the Palestinians."
Gutman added that reaching a peace pact with the Palestinian Authority will reduce anti-Semitism. He was speaking at a conference on how to combat anti-Semitism, which he claimed is not worsening.
His remarks reflect views of the State Department, which has been conducting a behind-the-scenes campaign for more than 30 years to eliminate a Jewish presence in Judea and Samaria.
Gutman, who helped raised half a million dollars for President Barack Obama's presidential campaign in 2008, surprised the lawyers' conference with his remarks after telling the lawyers they would "not hear what they expect."
He also surprised the White House, which quickly issued a statement that "we condemn anti-Semitism in all its forms." It added, "There is never any justification for prejudice against the Jewish people or Israel."  
Republican presidential hopeful Newt Gingrich did not miss a beat and sent a Twitter message, "Pres Obama should fire his ambassador to Brussels for being so wrong about anti-Semitism."