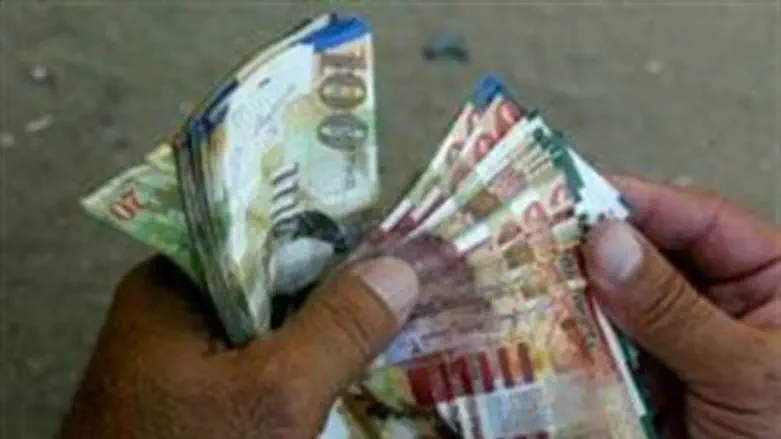 Money
Israel news photo: Flash 90
The Knesset Finance Committee rejected Tuesday a request to refinance debts accrued by some of Israel's biggest television franchises.
The request was denied by a committee vote of eight-to-five. It represents a blow to Channel 2 franchisees Reshet and Keshet and to Channel 10 - whose debts amount to NIS 50 million.
The committee also ordered the three franchises pay their debts by the end of 2011, leaving them – and especially the nearly insolvent Channel 10 – little time to raise funds.
"Please, just allow us to defer the debts by one year. I have to stress that we are not asking for the debts to be erased, just deferred," Channel 10 CEO Yossi Varshavsky pleaded with the committee.
Committee Chairman MK Carmel Shama (Likud) countered and proved less than sympathetic.
"It's important to remember that Channel 10's shareholders are wealthy people who can transfer the funds. There are still two months before the debt is due and the Knesset, the Regulator and the shareholders can still devise a solution," he said.
Shama stressed the committee had "nothing to do with politics" and was only concerned with responsible fiscal practices.
"The Right is not 'out to get' Channel 10… we are discussing the broadcasting companies' petition. We've convened to hear and be heard, and a decision will be made as all other such decisions are made in the Knesset."
However, committee members were ordered to vote according to party discipline imposed by the Likud and Yisrael Beiteinu – both of whom instructed their MKs to oppose Channel 10's motion to refinance.
Channel 10 is currently being sued by Prime Minister Binyamin Netanyahu for NIS 3.5 million over allegations that the station's reporters disregarded facts and fabricated the "Bibi Tours" alleged scandal in order to humiliate Netanyahu and compromise his political position.
The station has stood behind the story, but Channel 10 principal shareholders Yossi Meiman (51%) and Ron Lauder (35%) stopped additional investment in August.