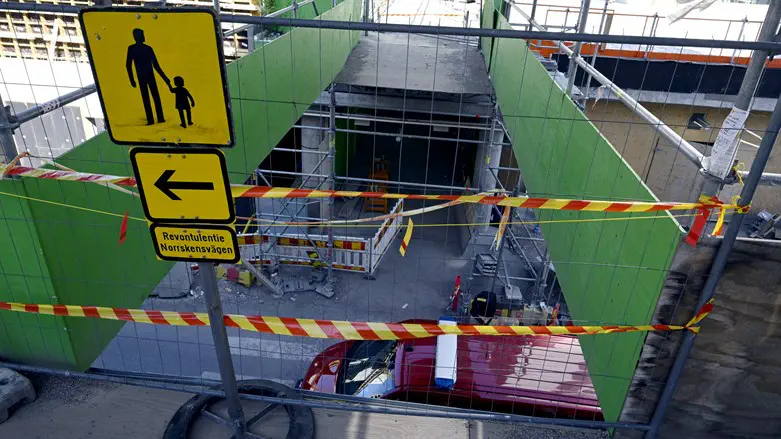 The collapsed pedestrian bridge in Espoo, Finland
Lehtikuva/Jussi Nukari via REUTERS
Approximately 24 people, most of them children, were injured Thursday when a temporary pedestrian bridge collapsed in Finland, Reuters reported. WION put the number of injured at 27.
The collapse occurred just outside the capital city, Helsinki, in the city of Espoo.
A statement from the Helsinki Hospital Authority said that the injuries were not life-threatening.
WION added that the children fell "several meters" onto the road.
According to police, the bridge was a temporary bridge built from plywood and meant to last while construction in the area was ongoing.
Quoting an uninjured child who was at the scene, the Finnish daily Helsinging Sanomat reported that the injured children were in eighth grade and returning from a field trip.
The Helsinki Times added that the accident occurred at approximately 9:00a.m., and that police are investigating the accident and conducting a technical investigation of the site itself.