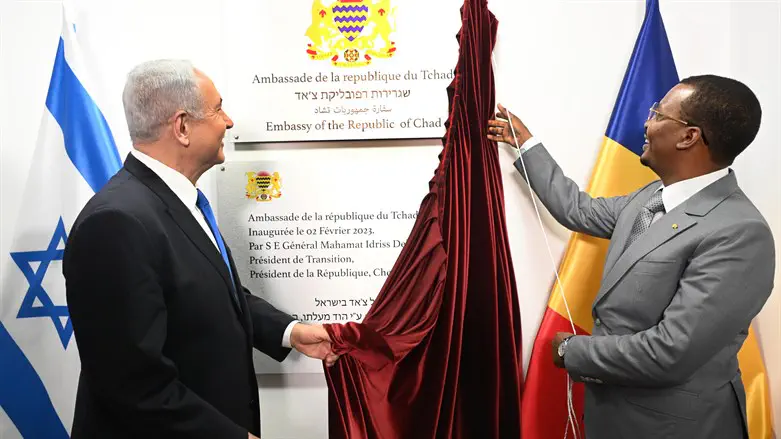 Opening of embassy
Haim Tzach/GPO
Prime Minister Benjamin Netanyahu delivered a statement to the press upon his departure for a diplomatic visit to Paris Thursday afternoon.
"I am now departing for a meeting with French President Emmanuel Macron. The main topic of our talk will be Iran, of course, and the joint efforts to fight its aggression and its aspiration to obtain nuclear weapons," Netanyahu said.
"I will also meet with French Jewish community representatives and representatives of the business community in France, who are interested in investing in the State of Israel.
The prime minister noted the opening of the Chadian embassy to Israel earlier today as a historic event. "At the same time, we are continuing to expand the circle of peace. After years of covert meetings and my historic visit to Chad today was another historic day: Together with the President of Chad, we opened the Chadian Embassy in Israel, and we will continue to expand and deepen the circle of peace with additional countries, both near and far."