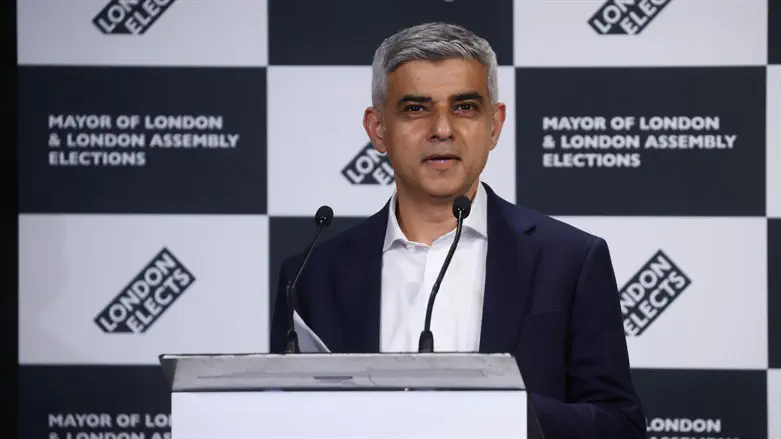 London Mayor Sadiq Khan
Reuters
London Mayor Sadiq Khan spoke at City Hall during a ceremony marking Holocaust Memorial Day, the Jewish Chronicle reported.
Speaking to this year's theme of "ordinary people," he said:
"It is incredibly important to remember the Holocaust and other genocides to ensure that such atrocities are not repeated, and it serves as a reminder of the dangers of hatred and intolerance."
"This year's theme 'ordinary people,' encourages us to reflect on the fact that both the perpetrators and victims of this shameful chapter of human history were ordinary citizens, and reinforces our resolve to never become complacent in the face of growing divisions in our society," Khan said.
The CEO of the Holocaust Educational Trust, Karen Pollock, also spoke at the event, noting that there are fewer living survivors each year.
"As the number of Holocaust survivors amongst us dwindles, we must seize all opportunities to hear their voices and to remember their testimonies, so that we might learn from the horrors of the past and call our antisemitism and hatred wherever we see it," she said.
The Holocaust Memorial Day Trust's Olivia Marks-Woldman paid tribute to survivors who have dedicated themselves to Holocaust education and sharing their experiences.
"We are forever grateful to those courageous enough to share with others their most painful memories, and those strong enough to relive it every day while retaining their humanity," she said.