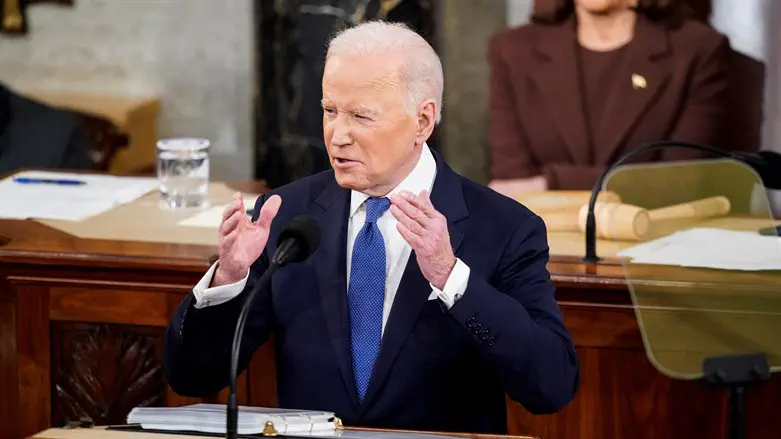 President Joe Biden
Jabin Botsford/Pool via REUTERS
A new book reveals alleged friction between President Joe Biden and the secret service detail sworn to protect him, who he claimed were secret "MAGA sympathizers."
The soon to be published book on the Biden presidency by noted author Chris Whipple details that Biden accused secret service agents of making up stories after his dog bit agents repeatedly over an eight day period in March 2021, according to The Independent.
Internal emails seen by Whipple contained claims by Biden that the incidents of his German Shepherd attacking agents did not make sense, with the president saying that "somebody was lying… about the way the incident had gone down," according to the book.
While Biden did not outright accuse the agents of lying about being bitten, he reportedly did not believe they could have been attacked on the second floor of the executive mansion.
"Look, the Secret Service are never up here. It didn't happen," Biden told a friend, according to the book.
The president also claimed that "MAGA sympathizers" had been placed in the Secret Service and were part of his security detail assigned to protect him from danger.
Biden alleged this was because the Secret Service was "full of white ex-cops from the South who tend to be deeply conservative," the book explains.
Biden took this belief so seriously that he decided he could not speak "freely" in front of Secret Service agents, Whipple writes.
(Israel National News' North American desk is keeping you updated until the start of Shabbat in New York. The time posted automatically on all Israel National News articles, however, is Israeli time.)