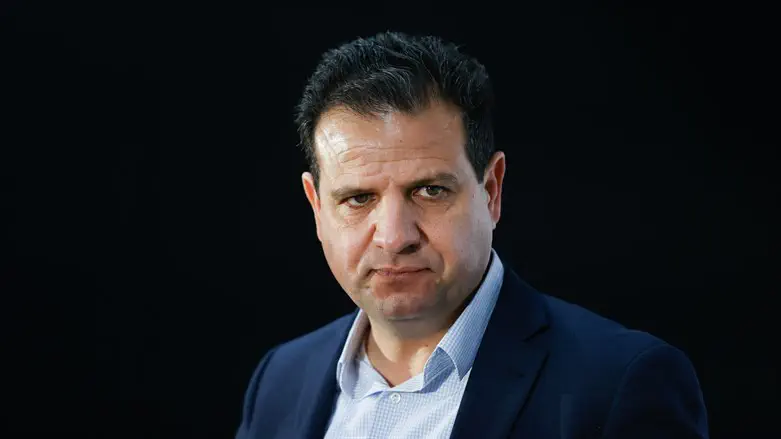 Ayman Odeh
Yonatan Sindel/Flash 90
MK Ayman Odeh (Hadash) on Thursday called for a fight against the new government together with the Jewish public.
In an interview with the Arabic language Nasradio, Odeh said, "We are facing a government that is a disaster for us and it is shameful that Knesset member Mansour Abbas directs the blame at us and not at this government, and does not focus on the common denominator so that we can all fight this government."
Odeh was referring to a statement published on Wednesday by Ra'am chairman MK Mansour Abbas, in which he blamed the Joint List for the right returning to power.
"It's a shame that members of Knesset and Arab parties in the Joint List actively participated in the creation of this sad political scene, and opened the way for Netanyahu's return accompanied by Ben Gvir and Smotrich, and this after they ranted for years about the need to topple the right and Netanyahu," Abbas said.
Odeh said in response that Ra'am is the one which bears responsibility for the return of the right to power, since it broke away from the Joint List after it won 15 seats in the Knesset.
To the question of whether he prefers the Lapid government or the Netanyahu government, Odeh replied, "This one is the most dangerous government. Without a doubt."
Odeh noted that "the Knesset alone will not be able to solve the problem. It is necessary to take the issue to the street. And on the street we must fight on two levels: An Arab fight and a joint fight with Arabs and Jews. It is imperative that there be a national demonstration in Tel Aviv in which Jews and Arabs participate and will number half a million."
"The world must not accept this government, but the world will not be able to operate without popular activity here in this country," he stated.