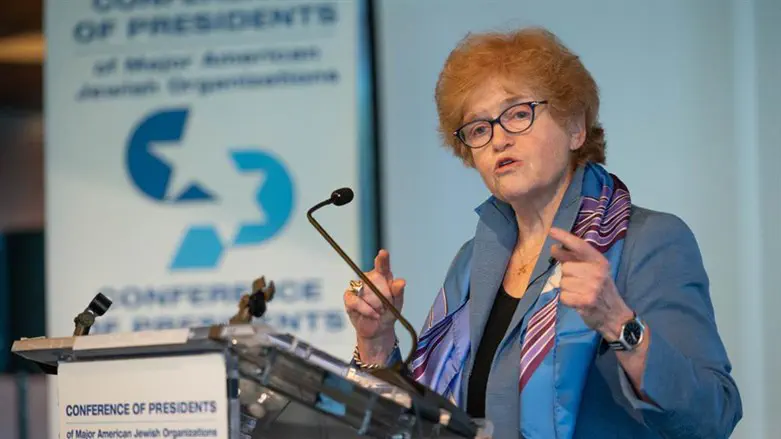 Deborah Lipstadt
Shahar Azran
Ambassador Deborah Lipstadt, the US Special Envoy to Monitor and Combat Antisemitism, on Thursday condemned Iran's Supreme Leader, Ayatollah Ali Khamenei, after he accused "Zionists" of controlling Western powers and specifically the US.
"The Western powers are a mafia. The reality of this power is a mafia. At the top of this mafia stand the prominent Zionist merchants, and the politicians obey them. The US is their showcase, and they're spread out everywhere," Khamenei had tweeted.
Lipstadt fired back, writing, "We denounce this continued, egregious antisemitism."
"This rhetoric is unacceptable – not to mention dangerous – especially from a head of state. It must cease," she added.
Khamenei regularly attacks both Israel, to which he refers as a "terrorist state", and the US. In May of 2021, he called on Muslim nations to keep fighting against Israel, which he said was not a state but a "terrorist garrison" against Palestinian Arabs.
In one incident, the Iranian Supreme Leader posted a tweet in which he threatened to implement the Nazi "Final Solution" against the Jewish state.
After then-Prime Minister Benjamin Netanyahu responded to those threats, Khamenei asserted that, in using the term "Final Solution", he did not refer to Jews but rather only to the State of Israel.