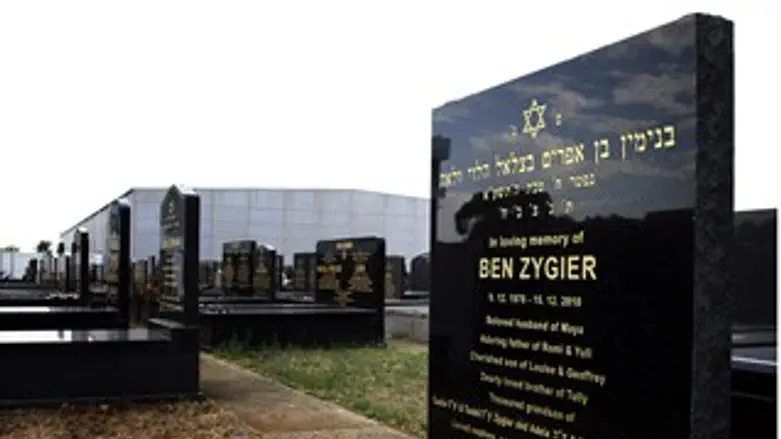 Prisoner X's Background May Be Part of the Story


Let's pretend that a member of Kahane Chai died while in jail under suspicious circumstances. Let's pretend that a right-wing "settler" was accused of committing a crime, imprisoned and kept in solitary confinement.
If that story became a worldwide sensation, can anyone doubt that headlines would include their political affiliations?

The case of "Prisoner X", Ben Zygier, the Australian-Israeli who was allegedly a Mossad agent until his mysterious death in an Israeli prison in December 2010 has dominated world headlines for the last week and shows no sign of going away.
While it was recently revealed by the U.S. Justice Department that President Obama can order the killing of American citizens without trial if they associate in any way with Al-Qaeda, Prisoner X seems to have received more attention. While countless people are anonymously imprisoned in Guantanamo Bay and who-knows-how many other secret American prisons worldwide, a Jew in jail in Israel fascinates world media.

Of course, while there are many headlines about Zygier, what has been largely ignored is the fact that he was active with the leftist, Marxist movement Hashomer Hatzair and moved to Israel to live on a Hashomer Hatzair kibbutz. That should indeed be the front and center of the story. A possible traitor in the security services who was an extreme-leftist is indeed worthy of headlines for those writing about the Zygier case.

Prior to his death, Zyglier had hired Attorney Avigdor Feldman, an ultra-liberal civil-rights attorney known for representing Israeli traitor Mordechai Vanunu and activists in the International Solidarity Movement which does tremendous worldwide damage to Israel.
Feldman is a co-founder of B'Tselem, a radical extremist leftist organization whose followers, foreign minister Avigdor Lieberman said,  "are clearly not concerned with human rights. They spread lies, they slander and incite against the state of Israel and against Israeli soldiers. Clearly these organizations are abetting terrorism and their only objective is to undermine Israel."
Feldman represented Anat Kam, the IDF soldier who leaked classified military documents, and has defended many other extremists.

There is also no question that part of the media leaks in this case involve an ongoing desire to hurt Israel by the far-left Hashomer and similar groups.
Worldwide, secrecy is required to succeed against terror. And while all the facts on this case aren't known, former Australian Secret Intelligence Service agent Warren Reed noted that Zygier probably committed treachery that endangers Israel's security. Reed noted that Zygier might have been involved with the maintenance of programs with implications for Israel's safety for the next 20 to 30 years. With any case like this, inquiring minds may want to know it all, but clearly don't.

There are many questions which arise as a result of the "Prisoner X" incident. But, it is vital that when media report on this story, they include information on Zygier's involvement with extreme-leftist organizations - as they would if the shoe were on the right foot.

Ronn Torossian is CEO of 5WPR, a leading US PR Firm. He is former national president of the Betar Zionist Youth Movement.