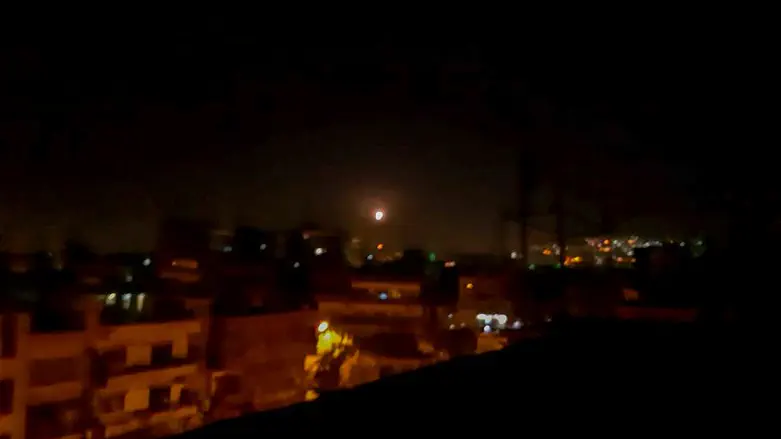 Missile seen over Damascus
Reuters
Syrian media reported on Wednesday night that Israel launched an air strike in the Damascus area.
According to the reports, the country's air defense systems were activated following an Israeli air strike in the suburbs of the Syrian capital. Explosions were also reportedly heard in the area.
A Syrian military source said that "around 12:50 a.m., Israel attacked several targets in southern Syria, including using missiles fired from the Golan Heights. The air defense clashed with the enemy missiles and shot down most of them."
The source also said that a Syrian soldier was killed in the attack and that damage was caused.
Last week, Syrian media reported that explosions were heard in the Syrian port city of Latakia and that a fire broke out in the area.
Official media outlets in Syria claimed that the explosions and fire were a result of an air strike carried out by Israel.
The reports also indicated that Syrian air defenses responded to the "Israeli aggression" and intercepted most of the missiles.
Earlier this week, intelligence researchers told The Washington Post that Israel attacked Syrian military targets in Syria on June 8, in a shift from Israel's usual attacks on Iranian targets in Syria.
According to the report, all the military installations attacked on that date were related to the Syrian government's chemical weapons program.
The attack was aimed at three military targets deep in Syria, near the cities of Damascus and Homs.