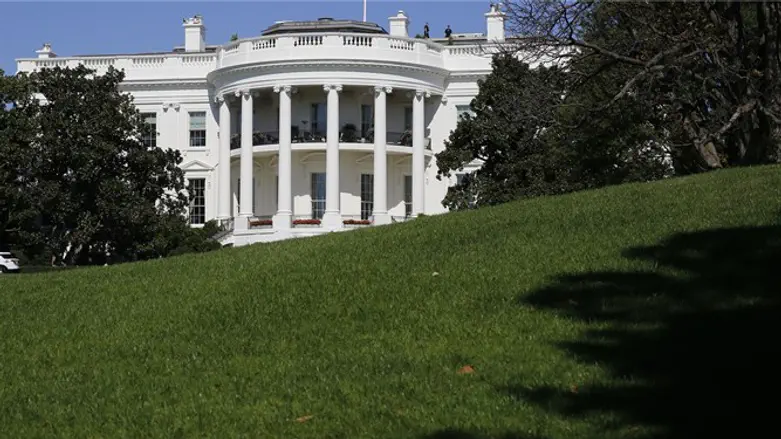 White House
Reuters
A woman from the Canadian province of Quebec suspected of sending a contaminated letter to the White House has been identified as Pascale Cécile Véronique Ferrier, the Montreal Gazette reported on Monday.
The letter, containing the poison ricin, was intercepted at a US government facility that screens mail addressed to President Donald Trump, a law enforcement official told The Associated Press. Five other letters addressed to law enforcement agents in Hidalgo, Tex., were also intercepted.
On Monday, the Royal Canadian Mounted Police executed a search warrant at an apartment in St-Hubert, just south of Montreal, according to the Gazette. RCMP spokesperson Corporal Charles said they were responding to a request from the US Federal Bureau of Investigation after a woman was arrested Sunday night as she tried to cross the US border into Buffalo, N.Y.
"We have a big police operation underway, that started at 10:00 a.m.," Poirier told the Montreal Gazette at the scene.
"The FBI asked for the RCMP's assistance … to look into this residence after a total of six letters were received, one at the White House and five others in Texas.
"We know that a female suspect was arrested by our US colleagues last night. She was arrested trying to cross from Canada into the United States in Buffalo, N.Y. There is a clear link between her and this residence that we are searching today," Poirier said.
Poirier could not confirm whether the woman is Canadian or that she had been living in the apartment in St-Hubert.
In a statement, the FBI said there is "no known threat to public safety."
Ferrier was arrested Sunday night and taken into custody by US Customs and Border Protection officers at the Peace Bridge border crossing in Fort Erie, Ont., and she is expected to be arraigned on federal charges on Tuesday.
In 2018, a man was arrested in Utah in an investigation into envelopes filled with ricin that were mailed to Pentagon officials and to President Trump.
The envelope sent to Trump appeared to be connected to similar envelopes sent to the Pentagon.