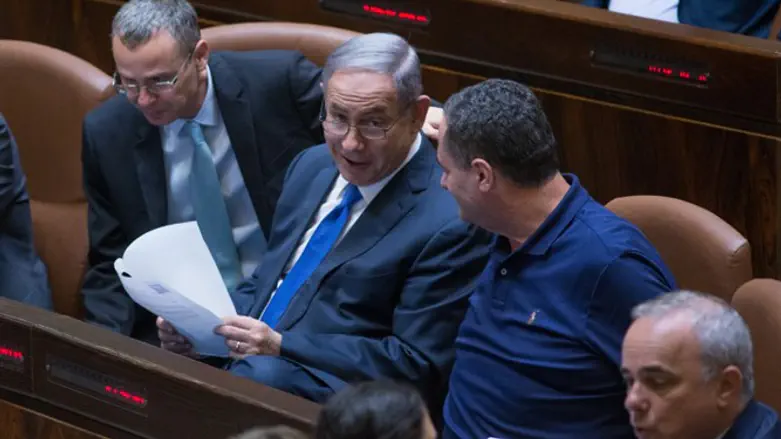 PM Netanyahu and Yisrael Katz
Yonatan Sindel/Flash90
Israeli Prime Minister Binyamin Netanyahu and Finance Minister Yisrael Katz (Likud) will present on Wednesday an economic plan to aid all of the industries hit by the coronavirus crisis, and to support both employees and the self-employed.
On his Facebook page, Katz published the plan's main points, writing that "the plan is based on the principle of bilateral support. It will provide aid via improved unemployment payments for the next year for all employees who are not working, and it will also provide a set monthly living stipend during this period for those who are self-employed and whose businesses were significantly harmed. In addition, aid will be given to the businesses themselves, in accordance with their size and how hard they were hit."
"The plan will integrate many other aspects, with the goal of helping to weather the crisis and to rehabilitate Israel's economy so that it can grow and prosper. While executing the plan, we will implement the lessons from the previous plans, which were decided on before my term began, in order to ensure quick implementation of the decisions."
News 13 reported that the plan will include aid for populations in crisis, a solution for businesses in danger of collapse, and reforms to speed up growth during the outbreak.
The Ministry will also attempt to save businesses in danger of collapse, by providing compensation for the drop in income or by helping to cover the set expenses of those businesses which were closed.