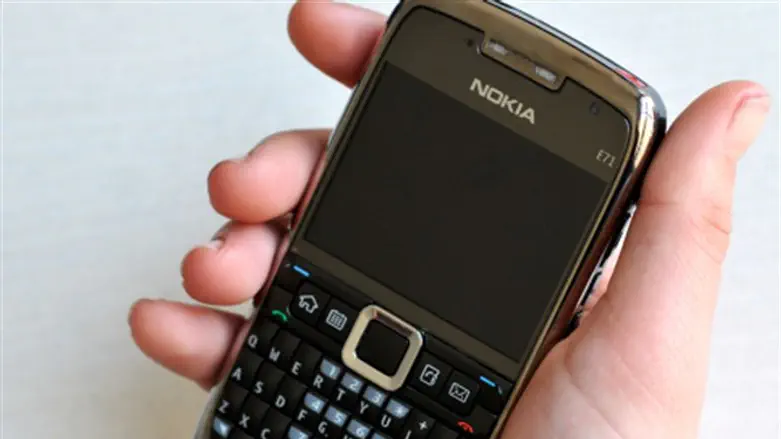 Cell phone (illustrative)
Flash 90
Israel's government must stop using its domestic security agency to tackle the novel coronavirus by tracking mobile phone data, the head of a parliamentary committee said Wednesday.
The government had controversially approved Shin Bet's use of surveillance as an emergency measure in mid-March as mounting numbers of Israelis tested positive for the Covid-19 illness.
The specifics were kept secret, but security officials said the agency tracked the movements of virus carriers through their phones.
The measure was challenged in Israel's top court, which ruled that the government must get the law changed if it wanted to continue with the policy.
A parliamentary oversight committee on Monday granted the government another 48 hours to start the legislative progress.
But by Wednesday it became apparent the government did not intend to go down that path.
"As of midnight today, it will not be legal to use the Shin Bet to locate phones as part of the battle against the coronavirus," said Zvi Hauser, chairman of the parliamentary foreign and defense committee.
"The fact the government has decided at this point to not go ahead with (such) legislation... proves that our committee's insistence on using alternatives was taken into account," he said in a statement.
Israeli Prime Minister Benjamin Netanyahu defended his decision to bypass parliament at the time, arguing lives could be lost while lawmakers debated legislation.
Hauser said he hoped that the government would find other solutions, turning to legislation only in case of "a crucial need that cannot be answered by civilian means."