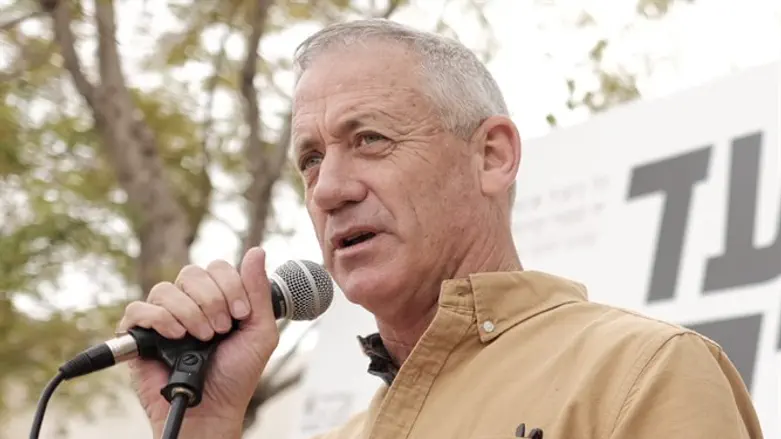 Benny Gantz
Flash 90
Former Chief of Staff Benny Gantz and his aides have been holding a series of meetings with various personalities in recent days who are likely to adorn the list he is expected to run in the upcoming elections. Some of the names are reported this morning in Yediot Ahronot.
According to the report, Gantz is likely to contend with the Achi Yisrael party, whose registration process began with Yerucham Mayor Michael Biton who served as Labor Party representative.
Achi Yisrael is expected to see such figures as Rabbi Ovadia Yosef's daughter Adina Bar-Shalom, Maj. Gen. (res.) Gideon Shefer who was formerly Personnel Directorate head, Brigadier General (res.) Ruth Yaron, who served as IDF Spokeswoman, and Moti Shklar, who was Israel Broadcasting Authority head, according to Gantz.
Although the newspaper reports the arrangement of names mentioned in various positions on Benny Gantz's list, no response or comment was given to Yediot from Gantz himself. However, Michael Biton told Yediot Ahronot last night: "My connection with Benny Gantz started because I see him as a worthy political leader, and certainly see him as a partner in building the process we've been working on for almost two years now.
"We have an idea and vision that are needed for Israeli society, and I'm open at any stage to partner with him in the political process. We're talking about the vision of a new leadership for the State of Israel, but we haven't yet had a concrete discussion about places on the Knesset list," added Biton.