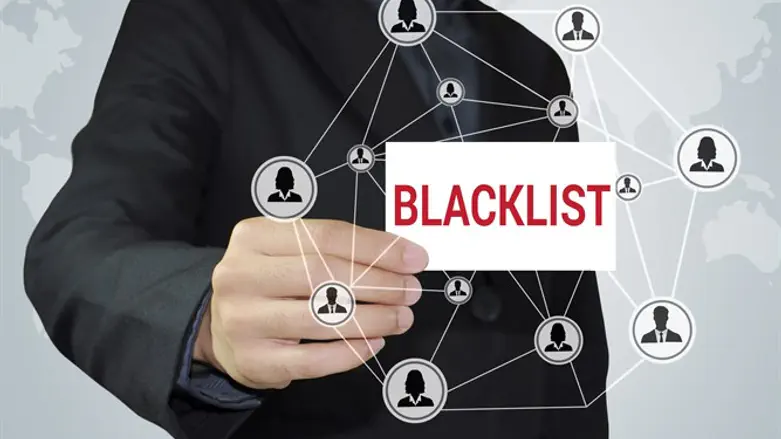 Blacklist
iStock
A hostel in Jerusalem's Old City compiled a list of "haters of Israel" who have been "banned…because of crimes committed against the Jewish People," drawing scoffing and mockery from those listed.
Heritage House was founded in 1985 by Rabbi Meir Schuster (OBM) to provide "warm and comfortable accommodations for Jewish travelers in the heart of the Old City for a nominal fee". Since its founding, over 60,000 guests have stayed in the hostel.
Posted on Twitter by journalist Jacob Kornbluh, the list includes figures such as comedian Jon Stewart, politician Bernie Sanders, former Obama administration ambassador to Israel Dan Shapiro, and actress Bette Midler. Also banned are members of the media including the staffs of the Times of Israel, Haaretz, CNN, and the New York Times as well as Anti-Defamation League and Reform Movement heads.
Rather than internalizing the lessons contained in the feedback from those they serve, Israeli press corps members responded with defensive sarcasm. The Times of Israel's Judah Ari Gross tweeted "Shucks, no Jerusalem Heritage House for me" and Jerusalem Post's Amy Spiro quipped "Bette Midler has been banging on the doors of the Jerusalem Heritage House for hours begging to be let inside."
In response, Daniel Sugarman of the Jewish Chronicle tweeted at Spiro to be quiet, jokingly inquiring if she wanted "to get the Jerusalem Post on the list too."