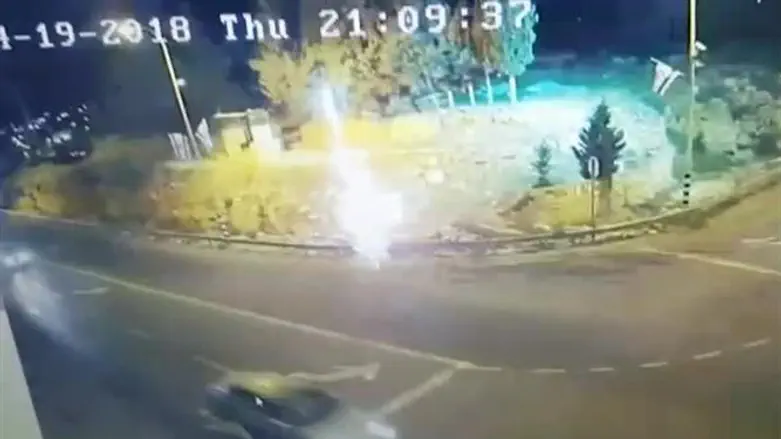 fireworks explosive thrown at Karmei Tzur Junction
T.P.S.
Residents of Karmei Tzur in Gush Etzion say that there has been a sharp increase in terrorist attacks at the Karmei Tzur junction and the access road to the town.
In recent months there have been a stabbing attack at the entrance gate to the town, an attempted stabbing attack, Molotov Cocktails thrown at a bus and passing cars, fireworks thrown from passing vehicles, stone-throwing attacks, illegal roads have been paved leading to the town, and more.
"Unfortunately, the sequence of events gives the feeling that our region has become the 'Wild West.' Our daily experience is that terrorists try to harm us," the town said in a statement.
"We call on decision-makers to act aggressively against the hostile population, to improve security for the residents and to strengthen the settlement," the statement added.
תיעוד: ערבים משליכים מטען זיקוקים
TPS
Last night, Arabs threw an explosive device that was made with friecrackers at the Karmei Tzur junction. The fireworks struck an Israeli vehicle. There were no casualties but the vehicle was damaged.
An initial investigation revealed that, in order to mislead investigators, the vehicle from which the explosive device was thrown had an Israeli flag in the window.